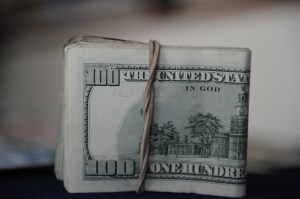 Thanks to the Obama campaign's attacks on Mitt Romney's career with Bain Capital (BCSF), private equity has been thrust into the spotlight  on the campaign trail with partisans on both sides debating whether the industry has a negative effect on the country. Private Equity Growth Capital Council, a political action committee that was formed in 2007 by several of the country's largest private equity firms, has responded with a series of videos  "aimed at educating media, policy makers and the public about the private equity industry and its positive contributions to the American economy."
"The presidential election has brought the private equity business model into sharp focus. But sometimes lost in the political debate is the positive impact private equity brings to the companies in which they invest," read a statement from PEGCC announcing their latest video.
The video series, which is entitled Private Equity at Work, highlights examples of companies that have been helped by private equity. A "national coupon and reverse logistics processing company" called Inmar is the latest video case study featured in the series.
"In 2011, private equity firms pumped $144 billion into 1,702 companies, and Inmar is just one of many hugely successful stories.  This new video illustrates yet another example of private equity growing and strengthening companies, and we are proud to add the Inmar case study to our collection of private equity success stories," Steve Judge, President and CEO of PEGCC, said in a statement announcing the video.  "Private equity is part of the long-term solution for our country's economic recovery."
Members of PEGCC include 36 of the world's largest private equity firms including The Blackstone Group, The Carlyle Group and Kohlberg Kravis Roberts & Co. Bain Capital was a founding member of the PEGCC, but it is no longer part of the group. Along with its efforts to promote private equity, the PEGCC makes substantial donations to political candidates.
Watch the PEGCC's latest video below.
[youtube http://www.youtube.com/watch?v=8x8blQ2TxUs]