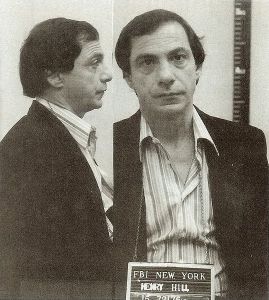 Henry Hill, whom Martin Scorsese based the protagonist in his 1990 crime film Goodfellas on, died Tuesday after battling alcoholism and a prolonged illness. He was 69.
According to the New York Post, Mr. Hill– who was part of the Luchese crime family before turning around and ratting them out in court in exchange for a life in the Witness Protection Program–passed away at the West Hills Hospital in LA after entering the hospital at the end of May when he suffered a heart attack.
His manager and girlfriend, Lisa Caserta, said that Mr. Hill faced bad circulation due to his smoking and suffered from a drinking problem.
"I don't think he ever got over his demons," Ms. Caserta lamented about the iconic crime figure. As for Mr. Scorsese's portrayal of Mr. Hill's life?
""He always said it was 99.9 percent accurate," Ms. Caserta told the press. So pour one out for Henry Hill, the original Goodfella, and tonight go home and watch the film. It is a classic, after all.