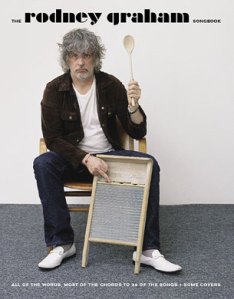 Canada's National Post has this feature called "Scenes of a Life," for which a writer interviews a subject and publishes the result as a series of short stories set throughout that person's life. It's not quite "Lunch with the FT," but it's sometimes surprisingly entertaining and informative. 
This week the artist Rodney Graham got the treatment courtesy of writer Melissa Leong because he has a show at the Vancouver Art Gallery called "Canadian Humourist." It's a pretty solid article. For one thing, Mr. Graham pretty much admits that his early work is kind of weak:
A lot of the earlier pieces are kind of dry conceptual works with a complicated backstory. It would take you half an hour to explain it. I'm happy doing work that is more image-based, less conceptual. I suppose I resolved not to make any more boring art…
He also talks about playing with his band at the Louvre and getting fired from his job at a liquor store. Why not give it a read?