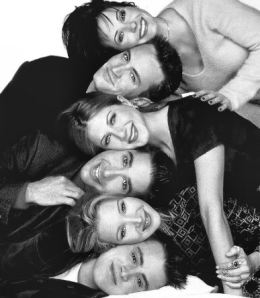 You may have guessed it from all the grilled cheese trucks clogging the streets, but Brooklyn is increasingly popular with white people. Out of the 25 zip codes in the country with the biggest increases of white population over the past 10 years, Brooklyn has four, according to The Awl.
As The Awl aptly points out, the four zip codes essentially fall into two areas.  Zip codes 11238 and 11205 (essentially Prospect Heights/Crown Heights and Clinton Hill), and 11206 and 11237 (East Williamsburg/Bushwick), are the Brooklyn neighborhoods that have seen the quickest demographic change, according to the Fordham Institute study.
The zip with the biggest percentage change was 11205—where the white share of the population increased by 29.6 percent between 2000 and 2010.
It's a truth we've felt with every Times Style story we've read about Brooklyn, but now there's proof.
kvelsey@observer.com