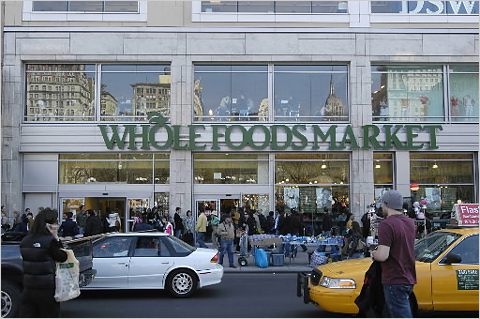 Over the course of the next few years, Harlem will undergo some major plastic surgery.
First up: a facelift.
Earlier this year, Columbia University began construction of their latest Manhattanville campus expansion, a 17-acre, $6.4 billion site in West Harlem which will serve as the future location of the Jerome L. Green Science Center.
"Five years ago we got some peculiar looks before bidding this project out," executive director of environmental field compliance for Manhattanville development, Ramesh Raman, told DNAinfo. "Now, good contractors realize this is the wave of the future."
Second in line: buttock implants.
What better way to pad the pockets of national chain eateries—and the fat deposits of locals—then to set up shop in previously unexplored territory? This fall, Applebee's will become the second chain restaurant to open in Harlem since February. According to The Real Deal, Red Lobster was the first and it will be setting up shop in a space next to the Apollo Theater on 125th Street. A few blocks away, in a vacant lot just off FDR Drive, is the site for Applebee's, which will be the chain's fourth restaurant in Manhattan and has plans to be LEED certified.
Lastly: the tummy tuck.
At first it was just a rumor, or rather, a slip of the tongue on the part of Whole Foods co-CEO John Mackey who accidentally mentioned that a new location would "be opening up in Harlem" during a talk at the chain's new Tribeca store. According to blogger Max Goldberg who was at the Tuesday event, Mackey then said, "I shouldn't have said that."
So, will a Whole Foods be opening up in Harlem? Probably. A Whole Foods' spokesman told DNAinfo that the company was "exploring the area" and looking at a "couple of options."
A site for the new location has yet to be confirmed, but there a number of potential options, including a 160,000 square-foot parking garage on 125th Street between Lenox and Adam Clayton Powell Jr. Boulevard, vacant lots on the north side of 125th Street between Lenox and Fifth Avenues, and a possible spot near 132nd and 135th Streets between Fifth and Lenox Avenues.