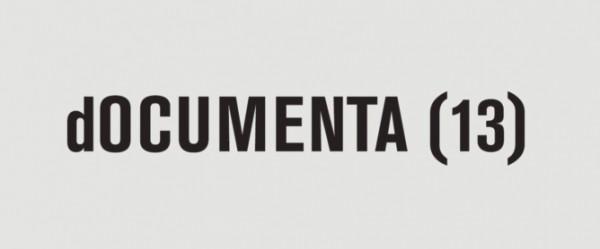 Design critic Alice Rawsthorn has a great piece in The New York Times today about the logo for the 13th edition of Documenta, the major art exhibtion set to open in Kassel, Germany, this weekend. Conceived by the Italian designers Leftloft, who are handling the exhibition's graphic identity, the logo reads as follows: dOCUMENTA (13). Pretty infuriating, right?
After reading Ms. Rawsthorn's piece, you may be a bit more sympathetic to the idiosyncratic design. She explains that the peculiar formatting was an effort to break away from the use of lowercase letters in previous editions of Documenta, since just about every forward-thinking corporation now sports such lettering:
No longer dashingly radical, lower case lettering swiftly became a corporate cliché, which is one reason Documenta decided to do something different in its latest visual identity. Leftloft's solution was to define a set of rules for the logo of the new edition, which would allow it to appear in any font, including hand-written ones, as long as it was printed in black and the name began with a lowercase "d" followed by capitals and the number "13" in parentheses.
The piece also offers a look at the Bauhaus's decision to use lowercase letters as a means of subverting traditional power structures, and explains how that once-dramatic gesture came to be adopted by the likes of the ABC television network and British Petroleum.