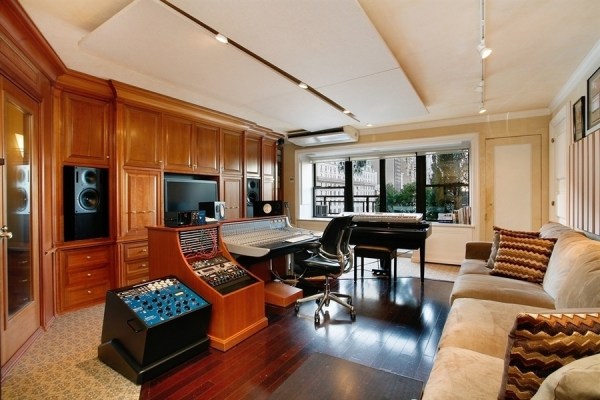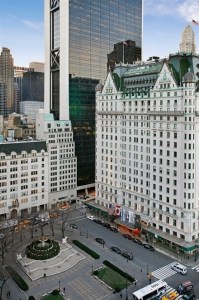 Here's one for the record books—or rather, a couple of them, given the people involved.
According to Page Six, David Geffen has just purchased Denise Rich's sprawling 12,000-square-foot penthouse at 785 Fifth Avenue for $54 million. That would, by $1.5 million, beat out Courtney Sale Ross' long-suffering duplex at 740 Park for the new record for a co-op sale in the city were it to be true, a record that was set only two months ago.
The L.A.-based Mr. Geffen already owns a unit on the 16th floor, directly below Ms. Rich's duplex, and in the past they had a big fight over leaks coming into his place. But he will not be combining the two units, according to the Post, instead taking a good two years to renovate his new home before moving in and selling off his current pad. Oh, those pesky co-op boards and their onerous rules. Can't have someone owning too many shares, now can we?
Still, it was probably worth it. According to the Corcoran listing, this was the "largest-ever offering of a Penthouse on Fifth Avenue" not to mention "the epitome of luxury and grandeur." The place boasts 20 rooms, seven of them for sleeping, 11 of them for relieving oneself, a massive 540-square-foot media room (bigger than two of the mayor's micro-apartments!) a dining or billiards room, four terrace including a huge one on the roof, and, the perfect amenity for Mr. Geffen, a recording studio. (Ms. Rich is a well-known songwriter.)
And so the insanity continues. Seriously, this is getting crazier than 2007, where a sale above $40 million was jawdropping. Now, that is almost pedestrian next to all the huge deals being done. For awhile it seemed like this was just a condo thing, but now with the co-ops, and townhouses, too, is any Manhattan real estate off-limits?