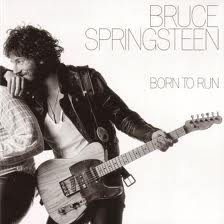 In David Remnick's really great, and very long, profile of Bruce Springsteen, there's a moment where The New Yorker editor visits the Boss's manager, Jon Landau, at his home in Westchester. Mr. Remnick writes:
Landau has been getting a healthy cut of the Springsteen business for more than thirty years. The profits did not go up his nose; they went on the walls. His art collection (mainly Renaissance painting and sculpture, with some nineteenth-century French painting thrown into the mix) is what is called "important." At the risk of alarming his insurance company, I can report the presence of works by, among others, Titian, Tintoretto, Tiepolo, Donatello, Ghiberti, Géricault, Delacroix, Corot, and Courbet.
Hey, you learn something new every day. Mr. Landau was formerly a rock critic for Crawdaddy! and, later, for a still-embryonic Rolling Stone magazine. His review of a Springsteen concert from 1974 called the musician the "rock and roll future," which helped kickstart Mr. Springsteen's commercial success after struggling to find an audience for his first two (still very brilliant) albums. Mr. Landau went on to co-produce Born to Run.
Mr. Remnick's profile is something else, and it's currently online for free, so take the time to
read it here.