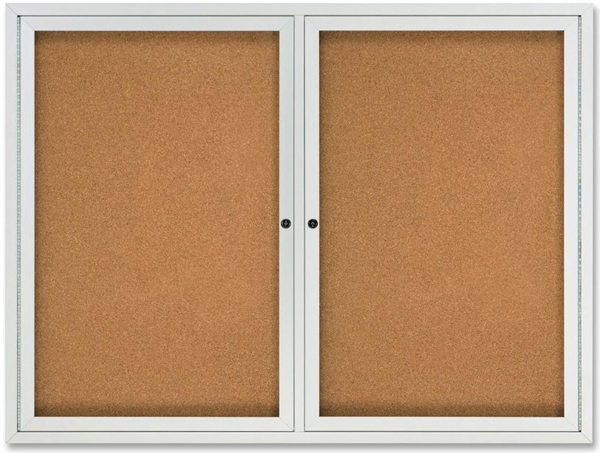 After its dark, moody debut exhibition "À Rebours," which channeled the feel of a late-19th-century aristocrat's private chambers, the Venus Over Manhattan gallery is going in a comparatively contemporary and light-hearted direction for its sophomore effort. This outing is titled "Bulletin Boards," and it's being organized by West Village alternative space White Columns. (Full disclosure: VoM is owned by Observer contributor Adam Lindemann.)
For the show, Matthew Higgs, the director and chief curator of White Columns, has asked more than 20 artists and art types, including Rita Ackermann, Darren Bader, Gavin Brown, Margaret Lee and Michele Abeles, Bjarne Melgaard, Virginia Overton, Daniel Turner and B. Wurtz, to present work using a bulletin board. The show opens July 19.
"They range between a very literal take on the bulletin board to somebody who, as of right now, is going to turn one into a fish tank," a gallery representative told us by phone, adding, "It's nice to be bringing White Columns uptown." Proceeds from sales will benefit White Columns.
Since 2004, Mr. Higgs himself has operated a bulletin board as an exhibition space in the lobby of White Columns, and prior to arriving at the institution used one as a project space at the California College of the Arts, according to the gallery's release. For this affair, 20 participants will have 4-foot-by-3-foot boards and four people will have 6-foot-by-4-foot boards.
This announcement underscores what has been a strong season for bulletin board-related art. The very pleasurable Liam Gillick retrospective at CCS Bard's Hessel Museum of Art, in Annandale-on-Hudson, N.Y., is filled with bulletin boards, whose contents have been selected by a variety of students and luminaries (one whole gallery is lined with them and bears a Boetti map), and Pati Hertling has been hosting occasional events under the name Bulletin Board.