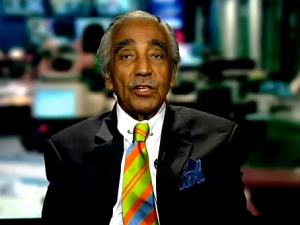 State Senator Adriano Espaillat is expected to run for reelection after failing to defeat Congressman Charlie Rangel this year, and Mr. Rangel made it clear this morning that he's backing another candidate, Assemblyman Guillermo Linares, for Mr. Espaillat's seat. To explain his support for Mr. Linares, Mr. Rangel repeatedly said that it was due to Mr. Espaillat insisting his sole focus was his congressional bid in the campaign.
"The senator had indicated during the heat of the campaign that he would not run for his old seat if he lost, he said that several times," Mr. Rangel said on Good Day New York. "What makes that a problem, is because people believed he wasn't running, Guillermo Linares … said he would run and file petitions to run for that so-called vacant seat, and so that does cause a problem."
(Although technically Mr. Espaillat never ruled out the possibility of running for reelection, and many insiders expected it was a strong possibility during the campaign.)
Mr. Linares made headlines as a prominent Dominican supporter of Mr. Rangel as Mr. Espaillat was seeking to become the first Dominican-American Member of Congress, earning Mr. Rangel's support in turn. Or, as one person close to Mr. Rangel told The Politicker earlier, "We owe Linares. He put his ass on the line."
"Assemblyman Linares," Mr. Rangel accordingly responded when directly asked who he was backing. "It was clear to me that there would be a vacant seat. The senator made it clear that he was not going to run for that seat. So there was a cross endorsement as assemblyman endorsed me, and at the press conference, I endorsed him."
And, as Mr. Espaillat went on Inside City Hall last night to discuss the end of his congressional campaign, Mr. Linares went on Capital Tonight to explain his senatorial one.
"You can't get clearer than that that I'm prepared to run, and run to bring my message to all of the voters in the diverse district that I hope will listen to what I have to share, and then will make a decision on Election Day," Mr. Linares said.