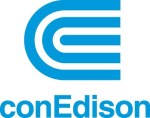 On Friday, public advocate Bill de Blasio wrote a letter to Con Edison CEO Kevin Burke telling him that the continued lockout of 8,500 employees was undermining public safety.
Today, Con Ed answered back, telling Mr. de Blasio that if he really wants to be helpful, he should direct his letters to the leadership of AFL-CIO, whose obstinacy, the utility says, precipitated this lockout.
The Public Advocate would be better served addressing his letter to the union leadership, which forced the work stoppage by refusing to provide us with adequate notification of a strike so that we can operate the system safely and reliably for 9 million New Yorkers. Doing so would allow our employees to get back to work. We continue to conduct essential safety inspections of our facilities, and will complete them as scheduled.

"Con Edison continues to honor its commitment to our customers by providing reliable electric, gas and steam service.  We will not take any action that jeopardizes  that service.
Mr. de Blasio however dismissed the response, and called on Con Edison to resolve the situation quickly.
"This is too important to play the usual blame game," he said.  "The bottom line is this: the longer we are forced to wait for a fair contract, the longer millions of New Yorkers are being put at risk. It's past time for Con-Ed to figure out a way to put these 8,500 employees back to work and restore reliable utility service for our City."
Either way, the lockout is now entering its fourth week, with no end in sight and summer temperatures continuing to rise.