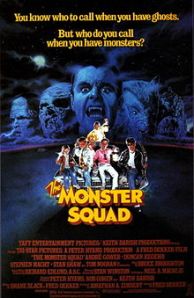 What is a monster? What isn't a monster? What happened to Rebekah Brooks? What happened to Walter Kirn's G.Q. story? Why is Buzzfeed so great? Rhetorical questions you never wanted answered, answered. Here are your Tuesday evening Media Briefs. 
Monster (Semantics) Squad: A freelance photographer sees a "monster" on the beach, photographs it. Gothamist writes a piece labeling it a "bloated rat monster," which, what? Bucky Turco at ANIMAL NEW YORK, which is the only news source worth trusting any more, about anything, talks to a Parks Department Representative, who tells him it's a pig left over from a weekend cookout. The photographer tells New York's Daily Intel blog that she doesn't think it's "pig-like" at all. Daily Intel does a photo investigation of it, and names it "Wilbur." Takeaway? Tuesdays. That's the takeaway.  [ANIMAL NY / Daily Intel / Gothamist]
Un-G.Q. Conduct? We missed this from the other day, but: Walter Kirn's widely-read and widely-acclaimed New Republic story about leaving the Mormon faith? It was a G.Q. story, but G.Q. pushed it back for space (because Kirn nor his editor Mark Lotto wanted to move on word count) into an issue yet-to-be-published. Kirn didn't want his piece to die in publishing limbo, so he took it to The New Republic. What'd G.Q. editor Jim Nelson make of all this? "Frankly, it didn't seem right to me," he told WWD's Erik Maza. If that was what they call in the rap game a "subliminal" against TNR editor Franklin Foer, genius. Either which way, takeaway: Walter Kirn probably won't be writing for G.Q. anytime soon. [WWD]
Moments with Myler: New York Daily News editor Colin Myler had a "Town Hall" meeting today. The former News of the World spoke for about thirty minutes, speaking about the Daily News' national web presence and a third-party business initiative that will "consult and provide services for third-party digital products." More importantly: Myler said they would be hiring to ramp up the national presence, that they wouldn't be cutting back on their print product a la Times-Picayune, does not intend to raise the newsstand price, and won't let celebrity coverage and (external) gossip run the paper. [Capital New York]
Murdoch Mates Busted: Speaking of Colin Myler, two other former employees of Murdoch's British tabloid empire are now formally charged with accusations relating to the British tabloid hacking scandals: Rebekah Brooks and former British Prime Minister David Cameron's spin doctor, Andy Coulson. And now that Brad Pitt and Angelina Jolie are involved, this thing is serious. [Guardian UK /Guardian UK]
Bad GOOD Idea: Want to make a bad publicity move? Take a word like "curate," which people—especially people who work in media—hate. If you're a magazine that just canned much of a very beloved staff, like GOOD, go forth, and seek out "brand apostles" who are "content-curators and change makers." Done. [Poynter]
Dow-n In? Dow Jones is going to sell its newswires through WSJ.com, Dow Jones CEO Lex Fenwick explains. Skeptics are skeptical. [Reuters]
Buzzfeed Is The Best, Says Buzzfeed Investor: VC guy Chris Dixon published an internal Buzzfeed memo written by Jonah Peretti, with his permission, wherein Jonah Peretti extols the greatness of the venture he oversees. [Chris Dixon]
So, we forgot to let anyone know we were even doing this yesterday—a depressing, necessary component of this job, such as it is—so we'll just copy what we wrote on yesterday's Media Briefs and hope you read it. Here:
Finally: The lovely albatross of the Observer's media desk for the last year and a half has been liberated from abdicated the position, and this writer will be filling in the interim. Please send your tips, gossip, rhetoric, legal threats, inspirational quotes, and freshman year poetry—along with, while we're at it, your nominations for Media Power Couples, Bachelors, and Bachelorettes (which, due to unpopular demand, we'll be doling out again soon)—right this way.
Happy Tuesday.
fkamer@observer.com | @weareyourfek