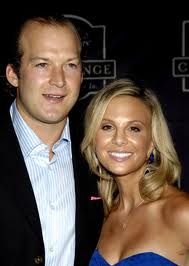 We all knew this moment would come—after all, what was conservative View co-host Elisabeth Hasselbeck doing on the Upper West Side in the first place? Now she and ex-NFL-er husband Tim Hasselbeck have finally offloaded their four-bedroom condo at Ariel West, Gary Barnett's glassy tower at 245 West 99th Street.
Sure, the couple took a loss on the place. They paid $3.3 million for the condo in 2008 and only got $3.1 million in this sale, city records show. But at least they got out! The couple is moving to Greenwich, Conn. with their three children, where they can count on a backyard, a three-story house and at least a few neighbors who have similar political leanings.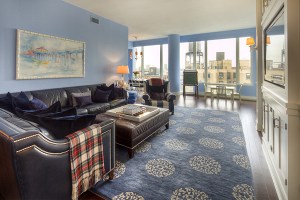 And it looks like the Hasselbecks were really desperate to go. They only asked $3.3 million for the 2,300-square-foot condo, listed with Brown Harris Stevens brokers Lisa Lippman and Scott Moore, and rather than holding out for the ask, they sold after only three months.
The couple will be moving into a sprawling suburban mansion that they bought for $4 million, according to The Daily Mail. When the apartment hit the market in February a rep for the Hasselbecks told TMZ "It's time for a backyard! Tim and Elisabeth have decided to trade in city living for the suburbs."
The new owner, who is listed on the deed as Mdbn Owner LLC, will enjoy a nice view from the 16th-floor pad, a formal foyer with a powder room and full bath, 10-foot ceilings and tony building amenities like a 52-foot indoor pool and a billiards table with a grand piano.
kvelsey@observer.com