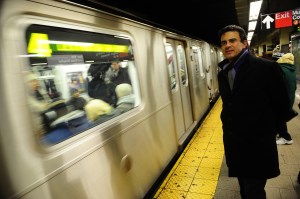 For anyone commuting from the Brooklyn area, you most likely ended up taking a cab to work this  morning: four trains were out of service, making it nearly impossible for residents to obtain proper transportation.

With the A/C, F, and R trains out, many passengers were left stranded on platforms, or forced to take the G up towards Queens.
"They should refund our money for this," griped one impatient passenger, who loudly told the Hoyt-Schermerhorn platform that he'd been waiting "for an hour" for an A/C/E.
Another asked The Observer if we were "refugees of the F train."
Now the trains seem to be running back on track, despite some delays due to an unidentified "earlier incident." MTA employees were unable to respond to questions, but referred us to the Transit Police for a matter that was "under investigation."