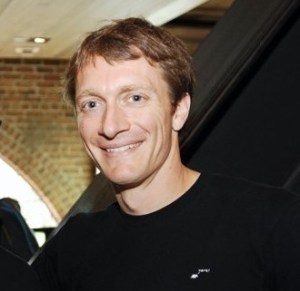 Damon Horowitz may be a tech guru and serial entrepreneur, but when it came to finding a place to live, he headed straight for the famed Hotel des Artistes at 1 West 67th Street. 
Not that Mr. Horowitz doesn't bring a creative approach to his job as Google's in-house philosopher, and we're sure he devoted some thought to the decision to spend $2.76 million on a two-bedroom, two-office (perfect for a deep thinker who needs more than one place to ponder) 2.5-bath apartment on the fifth-floor of the Lincoln Square co-op.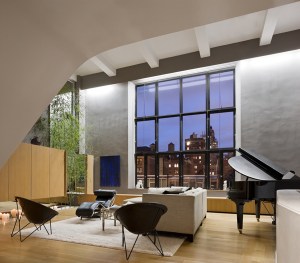 Most philosophers don't make enough cash to enjoy features like 20-foot ceilings, "bountiful custom storage," a jade onyx half bath, a deep soaking tub or a rain shower, but then, most philosophers don't work for Google (Mr. Horowitz as teaches at NYU, Stanford and the University of Pennsylvania and in the prison system).
The apartment, renovated by its architect former owners Nancy Wu and Robert Henry also comes with "an impeccable Feng Shui report," according to the listing, held by Brown Harris Stevens broker Nicholas Palance. (Although Ms. Wu and Mr. Henry might have done more to help the space's cash flow, having received a little less than the $2.85 million they were asking.)
Although he may be best known for promoting moral operating systems and urging us to consider the ethics behind our convenient hand-held devices, Mr. Horowitz still apparently knows his way around the bargaining table—which should come as no surprise given penchant for building and selling companies.
kvelsey@observer.com