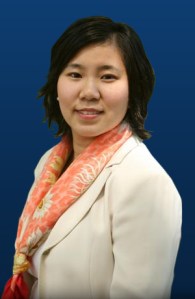 Earlier today, Jimmy Meng, the father of Assemblywoman — and congressional candidate — Grace Meng, was arrested under allegations of having solicited an $80,000 bribe in a fruit basket to help fix a court case. Understandably, Ms. Meng's campaign sent out a statement this evening urging caution and patience as the legal process works itself out.
"I am shocked and deeply saddened by these allegations. Prior to this afternoon's reports, I had no knowledge of my father's actions or the investigation," she said. "I am independent of my father – always have been, always will be. Until more facts emerge and we have a better understanding of the situation, the only thing further I'll say is that I urge my father to fully cooperate with all authorities."
This is not the first time Mr. Meng has found himself embroiled in controversy. Mr. Meng, who once represented the seat his daughter currently holds, only served one term in the State Assembly due to a scandal involving extreme voting irregularities in his first campaign.
Ms. Meng is running against Republican Councilman Dan Halloran in the November general election. Steven Stites, a spokesman for Mr. Halloran, declined to immediately comment on the issue.