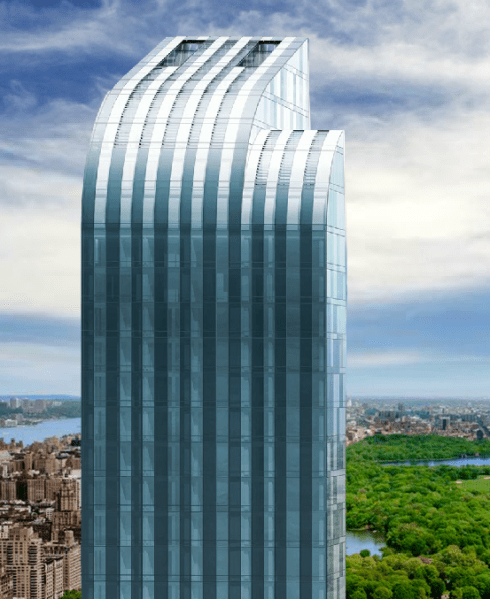 You can't always get what you want, but it seems that Qatari prime minister, Sheikh Hamad bin Jassim bin Jaber Al Thani finally got what he needed (and if anyone can be said to need a massive apartment, it's a man with two wives and 15 children). After courting co-op board after co-op board, Mr. Hamad has finally found a home, according to the New York Post. And not just any home, but the $90 penthouse at One57, which is poised to set the record for most expensive condo ever sold.
Real estate insiders have been speculating about the sale since news of the deal was confirmed in mid-May. At the time, developer Gary Barnett confirmed that the duplex condo, located on the 89th and 90th floors, had sold for more than $90 million, but would not specify the buyer or the price, other than to say that it was a "very nice family" that would be residing in the penthouse.
It appears that Mr. Hamad, whose $31.5 million bid for two adjoining eighth floor apartments belonging to the reclusive heiress Huguette Clark was rejected by the co-op board of 907 Fifth Avenue in early May, quickly turned his disappointment to determination.
"He decided to buy the One57 penthouse after the Huguette Clark rejection," a source told the Post.
Leaping back into the market is never easy for the broken-hearted, but a $90 million penthouse in New York's sexiest new building is quite the rebound.
Apparently, Mr. Hamad may even be considering snapping up other apartments in the tower in addition to the 10,000 square-foot spread. He is, according to the Post, also considering four separate, floor-through condos. It sounds like an ideal situation for housing multiple wives, children, and one's extensive security detail. They say that happiness is the best revenge.
kvelsey@observer.com