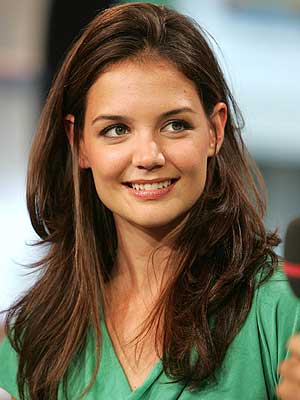 Celebrity copycats, it turns out, do not restrict their mimicry only to the enviable aspects of a Hollywood star's life. Now people are scrambling to be just like the soon-to-be-divorced Katie Holmes, The Real Deal reports.
Ms. Holmes, who reportedly signed the lease on Chelsea Mercantile pad a few days before filing for divorce (real estate deals being one of the biggest predictors of a change in relationship status), is said to be generating unprecedented interest in the building. Ryan Serhant, a broker with Nestseeker, tells The Real Deal that interest in one of his listings is five times what it was before Ms. Holmes arrived.
"We went from showing once or twice a week to five showings today, four on Thursday and seven on Friday so far," said Mr. Serhant. "Celebrities boost exposure and brand value."
Apparently, the interested parties are entirely unfazed by the prospect of walking through a media scrum to get to Mr. Serhant's listing—a $22.5 million 4,000-square-foot apartment that went on the market this February.
"When people know a building is good enough for a celebrity, it is automatically more valuable," Mr. Serhant told The Real Deal. "You don't pay $500 for Oliver Peoples sunglasses because they're better, you pay that because Brad and Angelina wear them."
Although celebrities including Jane Fonda, Nick Jonas and Marc Jacobs have lived in the Chelsea Mercantile in the past, the building had, Mr. Serhant claims, lost something of its star-studded sheen. And it would seem that Ms. Holmes's power is such that buyers want to emulate her, even as she wades through the misery of divorce (not that Ms. Holmes, with her barely concealed smile, looks all that miserable these last few days).
kvelsey@observer.com