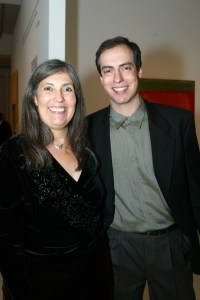 While art handlers with Crozier Fine Arts were hanging a painting by Mark Rothko in the home of the painter's son, the painting fell off the wall and was impaled on nearby furniture, according to the Courthouse News Service.
So states a claim filed in a New York court by Lloyd's of London, which insured the painting, Untitled (1948) and has already paid Christopher Rothko and his sister Kate Rothko Prizel roughly $660,000.
From the article:
Crozier should have moved all of the furniture out from under the painting before attempting to hang it and put someone in place to catch it if the installation failed, according to the complaint.

The painting comes from the middle period of Rothko's career, when he moved away from representational painting toward abstract images composed of flat planes of color.