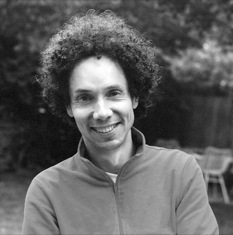 Most ink-stained wretches in New York make their homes in cramped quarters, but Malcolm Gladwell is an outlier when it comes to journalistic abodes: he now owns not one, but two apartments in his West Village co-op.
Mr. Gladwell, who has lived in the trendy neighborhood for quite some time, has purchased the third-floor of 23 Bank Street, an 1850s townhouse, for $999,000, according to city records. And unless the avid trend-spotter is already jumping on board with Mayor Bloomberg's small apartment push, we assume the guru of clever catch phrases is expanding out from his fourth-floor pad in the same building.
The New Yorker scribe and New York Times bestselling author bought his first apartment in the building for $1.5 million back in 2008. Neither the old nor the new apartment were publicly listed; Mr. Gladwell purchased the second apartment from the estate of his neighbor, Barbara Joyce Michael. Apparently, he didn't want to blink and miss his chance to expand his real estate holdings in the building.
We guess Mr. Gladwell has done well with the speaking fees these last few years, as we doubt his recent compilation of previously published New Yorker essays financed this most recent purchase. Which makes us wonder, is he working on another trendy tome? Maybe it's about the crazy, quirky secrets behind the New York real estate market?
kvelsey@observer.com