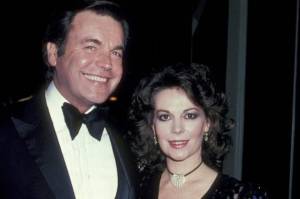 Celebrity Death Clearing House TMZ has  resurrected a decades-old Hollywood mystery worthy of breaking out of the usual Friday news dump churn–namely that Natalie Wood's mysterious "accidental" death in November 1981 has been reclassified as "undetermined." Just breathe, Harvey Levin:
Members of Wood's family tell TMZ … detectives from the L.A. County Sheriff's Department — which has reopened the death investigation — paid them a visit earlier today informing them of the change. They tell us … detectives told them the change was made in part because some of the bruises on Wood's body were inconsistent with death by accident.
Hollywood's hair-gelled grim reaping bloggers go on to note that the actress's family has been informed that investigators cannot "definitively" prove Wood's death was anything other than an accident. The actress certainly drowned, the question now is just how she ended up in the waters off Santa Catalina Island that night 31 years ago. Wood's husband at the time of her death, Robert Wagner, has long expressed support of new investigations, even though he has been subject to uncomfortable questions about his actions at the time.
This new report contradicts an L.A. Times article   from January that indicated Los Angeles authorities had found "no new evidence" suggesting the star's death was anything but a tragic, possibly drunken mishap.