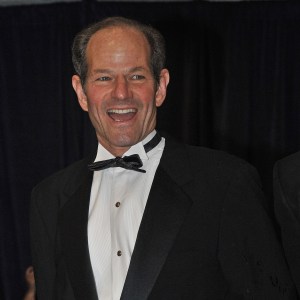 One almost gets the feeling that Governor Andrew Cuomo wishes former Gov. Eliot Spitzer would just go away.
Back in February, Mr. Spitzer called on Mr. Cuomo to veto the Legislature's gerrymandered redistricting map, causing the current governor's spokesman to retort, "The governor's office has no comment on anything Spitzer says."
Fast forward to this morning's New York Times report detailing yet another method of Mr. Cuomo's administration micromanaging information about itself. This time, it's his administration removing previously available files relating to his investigation into Mr. Spitzer's political surveillance controversy, known as Troopergate, when he was governor and Mr. Cuomo was attorney general. In the article, Mr. Spitzer said he was "deeply troubled" by the move, causing an actual comment on the situation from the current governor's office.
"This is just Eliot and his minions still trying to vindicate Eliot," they snapped.
In a subsequent statement, however, they noted that they actually have no comment on the situation.
"The governor's office does not respond to Eliot Spitzer, but any first-year lawyer knows it is important to protect confidential informants and to preserve the attorney-client privilege," they added, saying their investigation wasn't alone in concluding "Spitzer abused his office and the people of the state."
With Mr. Spitzer's new weekly appearance on Inside City Hall, the public needling between the two may only increase in the coming months.