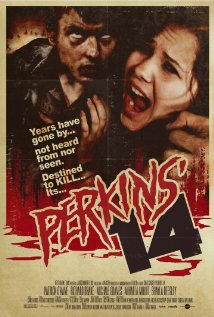 What to do when Carl Icahn comes calling? You could welcome his counsel, of course, or give him a compelling reason to go away. Or you could dig in your heels and—why not?—trade insults about the qualifications of your respective sons. Which last is the option Forest Laboratories chief executive officer Howard Solomon settled on in a letter to the septuagenarian investor.
A little back-story: Mr. Icahn, Forest's second-largest shareholder, lost a proxy battle for seats on the drug maker's board last year; now the activist investor is preparing to have another go, and authored an angry letter at the end of last month criticizing the company's succession plan. Mr. Icahn's beef? He thinks that the 84-year-old Forest CEO is preparing to hand the reins of his company to his son David:
"His only senior level executive experience has come from working for his father—prior to that, David was in the business of making movies," said Mr. Icahn, according to The New York Times.
Which may well be the case, but at least David Solomon's years in the movie business include an executive producer credit on a John Woo feature called Paycheck (frankly, we don't remember this one at all, but, you know, Uma Thurman, Ben Affleck, it was probably worth a shot).
Mr. Icahn's son Brett, on the other hand, also tried his hand in the film biz, apparently directing a few art films, and a horror flick called Perkins 14 created by a start-up called Massify.com, which aimed to give web users a say in which films to produce as well as casting and scripting decisions. All of which Mr. Solomon seemed to take note of in a letter of his own, according to Reuters:
"I note that you chose to elevate your son Brett—following his 'movie making' career—not only to executive positions within your organization, but also to positions of responsibility to shareholders as a director of public companies," Solomon wrote.
None of which seems very likely to influence Mr. Icahn's proxy battle, but all of which makes for fine summer fun.