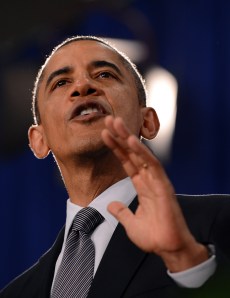 In the wake of relentless attacks from the Obama campaign on Mitt Romney's tenure at Bain Capital and his overseas assets, the Romney campaign released a new television adentitled "What Happened?" featuring footage of President Obama as a candidate four years ago criticizing negative campaigning.
"Four years ago, Candidate Obama spoke out against using 'stale tactics to scare voters.' Today, his plan to 'destroy Romney' includes dishonest attacks that he hopes will distract voters from his broken promises," the Romney campaign said in a statement on the ad.
The quotes used in the commercial come from President Obama's speech at the Democratic convention in 2008 where he criticized those who would "use stale tactics to scare voters" rather than "fresh ideas" or "make a big election about small things."
However, President Obama clearly doesn't think Mr. Romney's business career or his investments are "small" issues. In an interview with CBS News' Charlie Rose that was taped yesterday, the president reiterated his belief Mr. Romney's career was worth looking at since his business acumen is his "main calling card."
"I think it is entirely appropriate to look at that record and see whether in fact his focus was creating jobs and he successfully did that. And when you look at the record there are questions there that have to be asked," the president said.
Watch the Romney campaign's "What Happened?" ad below.
[youtube http://www.youtube.com/watch?v=LiLzhspzLdU]