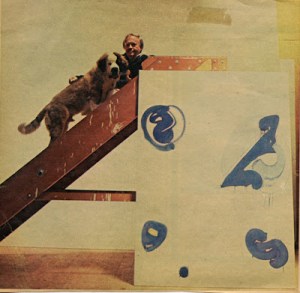 The Metropolitan Museum of Art has acquired its first oil painting by the Abstract-Expressionist Sam Francis, thanks to a gift from the late artist's foundation. It is called Blue Balls V.
"We are honored with the Metropolitan's enthusiastic acquisition of the Sam Francis as it joins a good home with the other prominent postwar holdings in the museum's collection," said the acting president of the foundation, Debra Burchett-Lere, in a statement made on its website today. The foundation aims to preserve and perpetuate the legacy of the artist, who died in 1994.
The Met's collection already includes two other works by Francis—a 1957 watercolor, Structure II, and a 1977 untitled monotype. This is the first oil painting by the artist to enter the collection. And not a moment too soon.
"Given the Metropolitan's great strength in American Abstract Expressionist and Color Field painting," said Marla Prather, the Met's curator for modern and contemporary art, in a statement, "it is surprising that it was not until 2011 that the Museum acquired its first painting by Sam Francis. We are pleased to represent the artist with a strikingly vibrant work from the Blue Ball series. The restrained composition of Blue Balls V has a remarkably contemporary presence and makes an ideal transition from the Museum's collection of gestural painting from the 1950s to hard-edge painting of 1960s."
The striking title of the series, which consists of 16 oils painted between 1960 and 1963, makes darkly humorous reference to Francis's bout with renal tuberculosis during which he underwent long stays at  the hospital and suffered kidney problems and swollen testicles. The works were painted during his convalescence and were received with much praise when exhibited.
Roberta Smith called the works "elegantly explosive" when the "Blue Balls" paintings were shown at Gagosian in 1991, and went on to praise the works, saying they showed "a young artist at the height of his powers." Art historian William Agee in his essay for Francis's catalogue raisonné stated "these paintings participate in the heightened openness and clarity of the art of the 1960s; a development, it should be remembered, that Francis himself had helped to define and effect."