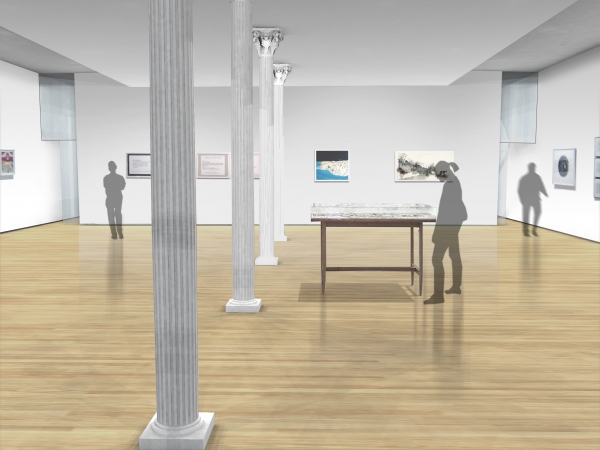 After spending a decade looking for a new home further downtown, the Drawing Center decided to stay put in Soho, at 35 Wooster Street. The building has been under renovation for more than a year now, but it will finally reopen to the public in November, throwing open its cast-iron doors to the etching-obsessed.
"Artists today are redefining the outer reaches of what constitutes drawing-whether they are drawing in cyberspace or on buildings, doing animation, or making marks through the movements of dancers," the center's executive director, Brett Littman, said in a release. "This space serves that future."
The Drawing Center will reopen Nov. 3 with a distinctly Latin flavor: a show entitled "Guillermo Kuitca: Diarios" in the main gallery, the first museum exhibition of that series of the Argentine artist's work, as well as Colombian artist José Antonio Suárez Londoño's "The Yearbook" project. Meanwhile, "In Deed: Certificates of Authenticity in Art"questions the very nature of the medium, as well as whether certificates themselves qualify as artworks.
The space was set to reopen in September, but like any good art project, these things always take a bit longer than expected.