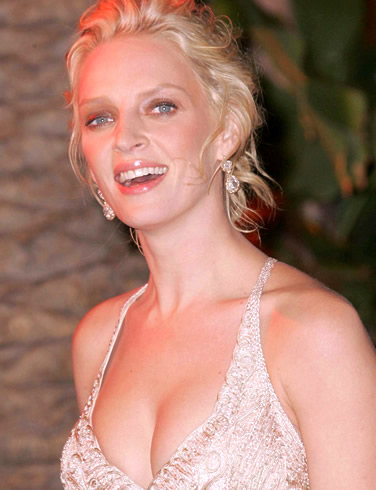 Uma Thurman is not Killing Bill these days, she's killing the co-op market, grabbing a one-bedroom at the Gramercy Park apartment at 1 Lexington Avenue.
Ms. Thurman scooped up the one-bedroom pad on the eighth floor for $1.55 million, according to city records. The unit was not listed publicly.
The Pulp Fiction star is returning to building where she once lived with ex-husband Ethan Hawke until their divorce in 2006. Ms. Thurman and Mr. Hawke once owned an adjoining $8.6 million duplex, but the actress sold it after the couple split up.
Marriages come and go, after all, but the love between Ms. Thurman and 1 Lexington will never die, apparently. We guess Ms. Thurman just couldn't get her beloved out of her mind.
Previous owners Randall Heck and Cynthia Swezey know their way around a real estate deal, too, having picked up the pad for $995,000 in 2009. The listing at the time boasted of a master bedroom with original french doors with an adjoining sitting room and a living room with "gorgeous museum quality built-in shelving." There's also a kitchen with a dutch door (cute!). Most importantly, though, the apartment comes with a key to Gramercy Park.
kvelsey@observer.com