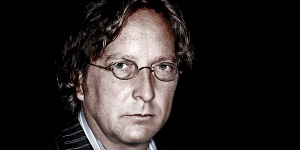 The SEC says Harbinger Capital Phil Falcone misappropriated $113.2 million in client funds, but what's a mere allegation to a great man? It's not like it's open heart surgery. It's not like he wasn't acting in his investors own best interests when he borrowed the cash from a Harbinger fund—what of it if said fund was closed to client redemptions? At least that appears to be Mr. Falcone's view. So why shouldn't he get involved in an unorthodox IPO, as Forbes reported Mr. Falcone is preparing to do:
In the deal, a special purpose acquisition company that is expected to trade on Nasdaq and be known as Harbinger Global Corp., will acquire a majority interest in an MGM-branded hotel and casino development in Vietnam and a minority interest in an iron ore producer working in Brazil. Funds run by Falcone's Harbinger Capital Partners that are contributing the assets will get an ownership stake that could be as high as 96% in Harbinger Global and Falcone is slated to become executive chairman of the company.
And why shouldn't you invest in it? As Mr. Falcone said in a press release, the deal is a means to providing investors with "enhanced liquidity." Which might mean you can get your money out when you want to.