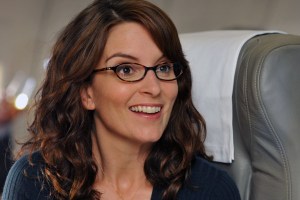 The Emmy nominations are set to be announced tomorrow, and all eyes in coffee shops and traffic-thirsty blogs will be on the fate of Girls. Let's predict what other shows were widely regarded as good this past year!
Best Comedy

30 Rock
The Big Bang Theory
Curb Your Enthusiasm
Louie
New Girl
Modern Family
Sorry, guys: Girls skews a little young for this crowd. All of the shows on this list are essentially perma-nominees at this point, but for Louie, which is so well-regarded among the establishment that its nomination seems likely, and New Girl, which is youngish but is sort-of, kind-of an actual hit on broadcast TV (unlike possible nominees like Parks and Recreation).
Best Drama
Breaking Bad
Downton Abbey
Game of Thrones
The Good Wife
Homeland
Mad Men
The Good Wife sneaks in just so broadcast TV is represented somehow; the rest are the five TV shows (yes, Downton is a series now, not a miniseries) that combined critical acclaim with your co-workers asking if you were caught up yet. (Poor, not-quite-loved Boardwalk Empire.)
Best Actress, Comedy
Laura Dern, Enlightened
Zooey Deschanel, New Girl
Lena Dunham, Girls
Tina Fey, 30 Rock
Julia Louis-Dreyfus, Veep
Amy Poehler, Parks and Recreation
Best Actor, Comedy
Alec Baldwin, 30 Rock
Louis C.K., Louie
Jon Cryer, Two and a Half Men
Larry David, Curb Your Enthusiasm
Johnny Galecki, The Big Bang Theory
Jim Parsons, The Big Bang Theory
Now that perpetual bridesmaid Steve Carell is no longer on TV, there's a spot open, and perhaps it'll go to the guy who helped keep Two and a Half Men on the air, if in attenuated form. Mr. Cryer's already won an Emmy as a supporting actor, anyhow.
Best Actress, Drama
Claire Danes, Homeland
Mariska Hargitay, Law & Order: Special Victims Unit
Julianna Margulies, The Good Wife
Elizabeth McGovern, Downton Abbey
Elisabeth Moss, Mad Men
Jessica Paré, Mad Men
Lots of turnover in this category! But presumably Ms. Hargitay will remain, constant, impassive, immovable.
Best Actor, Drama

Steve Buscemi, Boardwalk Empire
Bryan Cranston, Breaking Bad
Kelsey Grammer, Boss
Hugh Laurie, House
Damian Lewis, Homeland
Jon Hamm, Mad Men
With the exception of Hugh Laurie (whose show just ended), this is a party of all the ill-behaved men of cable TV.