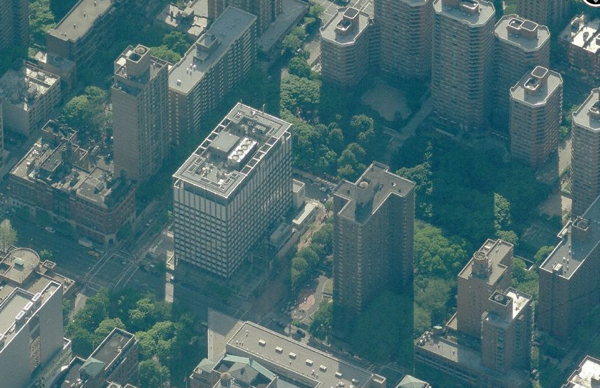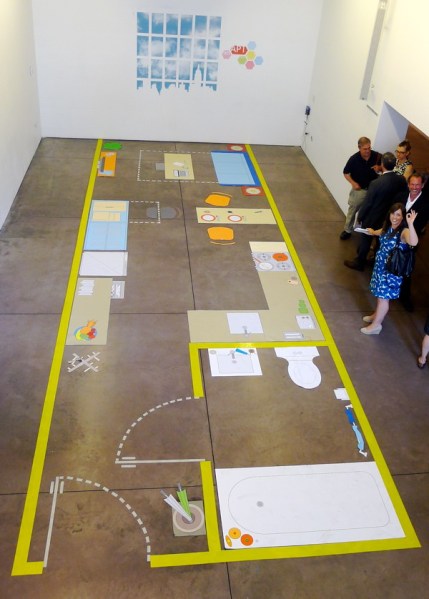 It has long been a cliche that New York City apartments were no bigger than shoeboxes, even as sprawling units and reconstituted townhouses quietly replace them in this booming, bourgeoisie town. Still, every so often a YouTube video goes viral showing someone making due in 150 square feet or less. As the city continues to grapple with a shortage of apartments, the Bloomberg administration has embraced the less-is-more approach. They're trading Gracie Mansion for Malibu Stacy's Dream House.
The mayor wants to adAPT the city's housing stock to the 21st Century, as a new pilot program announced today is known, by allowing developers to create smaller apartments than regulations currently allow.
For much of New York's history, landlords and developers were building small, often substandard apartments to serve the city's soaring population—a fact anyone who has ever lived in a Lower East Side tenement can attest to. Zoning and building regulations rose up to combat these unfit dwellings, but now there is a demand for more apartments than the city, either through publicly financed housing projects or privately built developments, can afford to build.
The new adAPT program takes a plot of land in Kips Bay and a few zoning modifications to try and solve these problems.
Currently, construction codes only allow a certain number of apartment units per building, a ratio having to do with its size, and none of those units can be smaller than 400 square feet. (For those thinking they have lived in smaller, that is quite possible, though those were units built under old codes and grandfathered under the new ones.) With adAPT, the city will increase the density ratio for a building and reduce the size of those units, which the administration is calling micro-apartments, to somewhere in the range of 275 to 300 square feet.
This regulatory sleight of hand can only occur on city owned property at the moment, so the administration has taken a plot at 335 East 27th Street to use as a testing ground. A request for proposals will be released for the site on First Avenue, seeking a developer to construct a rental building where at least 75 percent of the units are comprised of these micro-apartments.
Were the building to be built entirely out of micro-apartments, it would accommodate up to 88 units, while a traditional layout would allow around half as many. The idea is to create more affordable apartments while allowing developers to still see a profit because in the aggregate, these small apartments would add up to a larger return than a traditional building.
"This is about creating housing that meets the needs of today's New Yorkers," Mayor Bloomberg said. "We want people to come here to start their careers here, to start out here, to start their families here. If they can't afford to live here, then that's a problem."
Similar programs have been attempted in perennial rivals London and Boston, and The Times just last week reported on some Silicon Valley entrepreneurs trying to create "tech dorms" of a mere 150 square feet to offset the exorbitantly expensive quarters in the Bay Area.
The Kips Bay pilot site invites developers to propose other zoning changes that could make micro-apartments work better, with potential applications citywide, such as the possibility of moving some amenities to common spaces or toying with standardized dimensions—while still maintaining the light and air associated with quality housing. Housing Development and Preservation Commissioner Matthew Wambua described it as "a total let's see what happens, let's see what we come up with situation."
Design is also an important part of the pilot. The RFP will be judged not only on the financials but also the innovation developers bring to their compact apartment layouts and the appearance of the entire building. "This is an opportunity to use design to provide more housing options for New Yorkers," Planning Commissioner Amanda Burden said. "The statistics show we don't have enough housing for the people who want to live in this city, and designers can help us figure out the best ways to address these problems."
But the program is not simply meant to address a shortage in affordable smaller units but also problematic situations that have arisen from them. The city is concerned about people who subdivide larger units that they could not otherwise afford—who does not have a cousin or niece, freshly graduated from a Midwestern college, living in a walled off living room Uptown somewhere?—and otherwise cram people into apartments.
Commissioner Wambua pointed out that four single New Yorkers could afford a three-bedroom apartment priced at $2800 a month far more easily than a family of four, two working parents and two kids. It also so happens that it is illegal to live in a living room, or for four unrelated adults to occupy the same apartment, issues the city would like to put an end to. (Consider yourself on notice, Bushwick.)
Should the pilot work out, the administration hopes it has broad implications for a wide swath of residents, from the recently arrived Harvard grad to the single mother to the vet returning from war. "It's also good for divorcées," one city official remarked.
The biggest challenge may be getting developers to come along. In recent years, in the city's plushest districts, the mantra has been bigger is better, a fact that is generally true across New York City real estate: 1+1=2.5. With space at such a premium, people are willing to pay extra for more of it. That is partly the reason the city needs to go to extra measures to counteract these forces. "We've gotten a lot of interest from developers," Mr. Wambua said. "They are just as interested as us in creating housing where there is a clear demand for it."
Update: At today's announcement, city officials had said the current minimum size on apartments was 450 square feet, though it is in fact 400 square feet. The story has been edited to reflect this change.