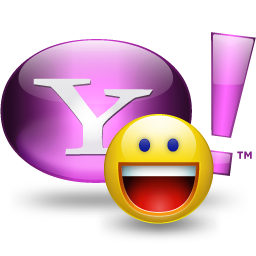 David Carr used his Media Equation column this week to ask: What is Yahoo? pegged to the new appointment of former Google-r Marissa Meyer in the company's top spot. It's a funny column ("After five minutes of listening to [former Yahoo CEO Carol Bartz] I still had no idea.") and an even better question. So: What in the way of answers?Well, according to Carr's column, it's very widely read:
Yahoo, despite its tattered reputation, is No. 1 in 10 content categories, according to the measurement service comScore, including news, finance, sports, entertainment and real estate. Yahoo reaches more than 75 percent of the total Internet audience in the United States, with 167.2 million unique users in June. On any given day, 30 million or more people stop by. Globally, about 700 million people visit the site in 30 languages every month.
Which actually will come as a surprise to plenty of people.
As far as what their news operation is (or isn't)? Bookforum and The Baffler editor Chris Lehmann weighed in along with Gawker's John Cook, both erstwhile Yahoo! News employees. Surprisingly, neither exactly had positive marks for the iteration of it they experienced. The official word? Emphasis ours:
I exchanged a dozen e-mails aimed at setting up a chat with Mickie Rosen, a senior executive in charge of media and commerce, to get Yahoo's take on the matter. But the interview was canceled just before it was supposed to occur.
Oh, come on: Mickie Rosen—as we all well know by now—just isn't that great with the email machine. Maybe the newly-promoted Hillary Frey will help out with that one (both the question of what Yahoo! News is, as well as Mickie Rosen's email issues).
Finally, some attempts at answering the "What is Yahoo?" question on Twitter?
Sure:
Note that all of those answers share a common trait: They are generally unintelligible, and difficult to assess the meaning of. Like Yahoo!?
Question for a C.E.O.: What Is Yahoo? [NYT]
[Previously: Whoops: Yahoo VP Forgets to Remove Laid Off Bloggers from Non-BCC'd Bagel Brunch Invite, Sassed in Return]
fkamer@observer.com | @weareyourfek