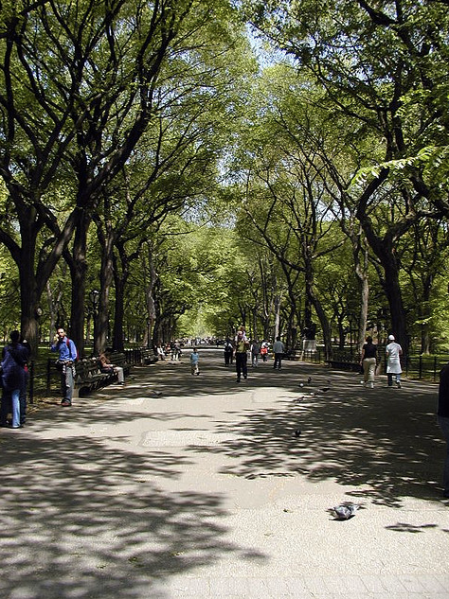 Looks like the leafy canopy in Central Park will finally receive a much-needed trim, thanks to the City Council's decision to more than double the budget for tree pruning.
The council added $2 million to the existing $1.45 million budget to be used for snipping the park's overgrown limbs, The New York Times reports. The additional money was part of $30 million in last-minute funding restored to the Parks Department's budget after citizens and council members cried out against the proposed cuts.
While we're not looking forward to the awkward growing-out phase of blunt limbs that will soon border the park's walkways, the decision will help alleviate the city's fear of falling limbs.
"Tree pruning is something where you don't see the impact of deferring until there's a tragedy," Councilman Brad Lander told The Times. "As incidents have shown, there's a real risk, and, hopefully, getting pruning back on a better schedule will mean New Yorkers will be safer."
The Parks Department summons outside contractors to trim 600,000 street trees, whose falling branches have caused severe injuries and one death in recent years. Lawmakers and city officials also added $16.8 million to the budget to preserve job-training program to secure about 845 full-time maintenance positions, The Times reports.
But even with additional funding, the forecast for efficiently pruning the trees is somewhat dismal.
In years past, pruning was mandated far more often than it is today. The Times noted that the current pruning cycle takes place once every 15 years (thanks to budget cuts)–in 2008, pruning was mandated every 7 years.
Looks like the city needs a little more green to maintain its green.
sgrothjan@observer.com