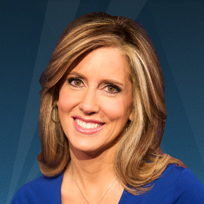 There comes a time in many TV personality's lives when the hustle and bustle of the city ceases to charm and Connecticut's countryside beckons.
Fox & Friends' weekend co-host Alisyn Camerota and husband Timothy Lewis are the latest to heed the siren call of the upscale suburbs, trading in their two-bedroom, two-bathroom co-op on the Upper West Side for a massive, shingle-style abode in Westport, Conn. 
Ms. Camerota has more than one thing in common with another photogenic host who recently abandoned her UWS apartment for a Greenwich manse: she is also selling at a loss. City records show that Ms. Camerota and husband let their brownstone co-op at 128 West 78th Street go for a mere $1.65 million after paying $1.79 million for it back in 2007.
Ms. Camerota, who has three children, may just have been desperate for some more space to spread out. Even if it meant abandoning a spot close to the Natural History Museum—one of the family's favorite haunts.
Their new home, or at least the address listed on the deed, has six bedrooms, porches, soaring ceilings and a pool. It was recently purchased for $3 million.
The buyers of Ms. Camerota's old co-op, John and Katie Goulah, will enjoy a spread that extends from the garden level to the first floor and features a living room/dining room with atrium glass, built-ins in the master bedroom and a sunny, South-facing garden.
"You'll have it all!" exclaims the listing, held by Prudential Douglas Elliman brokers Ann Cutbill Lenane and Deirdre DeRisi. Just not as much as you could have for that much money in the wealthy enclaves of the Constitution State.
kvelsey@observer.com