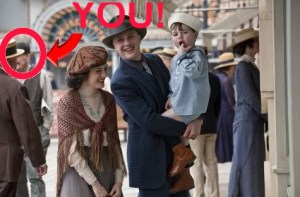 Well, it's no unicyclist requirement, but HBO's "Atlantic City by way of Greenpoint" period drama, Boardwalk Empire, is currently casting for male background extras. Must be comfortable with a haircut and fake cigarettes.

Via Facebook: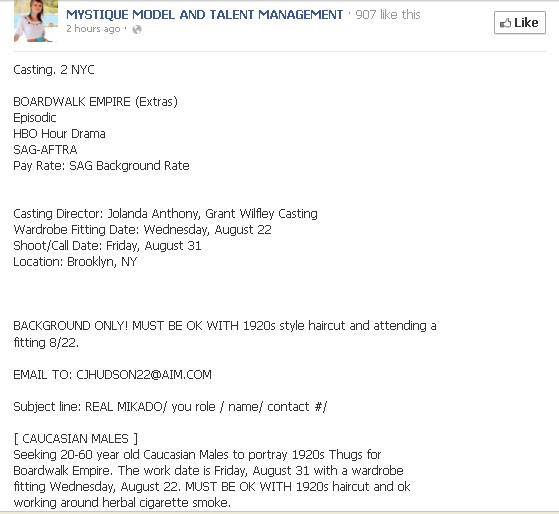 A free 1920s-era haircut is actually an extra perk, as it will go a long way toward getting your résumé to the top of the pile for any of those highly competitive mixologist jobs in the city.
If you're lucky, maybe they'll let you keep the suspenders.