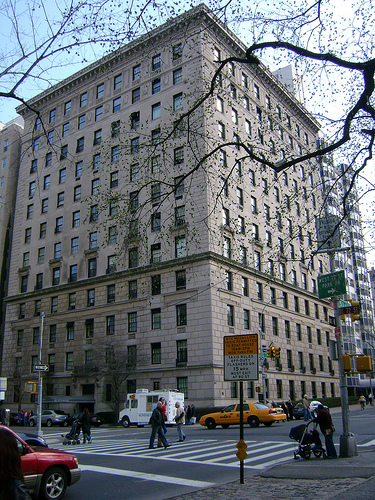 Huguette Clark's eighth floor apartments at 907 Fifth Avenue, despite sitting empty for years while the late copper heiress took up residence in a hospital suite, may not be empty forever.
Frederick Iseman, the CEO and chairman of CI Capital Partners, has put in a bid of $22.5 million for one of the eighth-floor apartments belonging to Clark, The Observer has learned from sources familiar with the deal. The deal is awaiting co-op board approval.
The two eighth-floor apartments are listed for $19 million and $12 million; Sheikh Hamad bin Jassim bin Jaber Al Thani reportedly made a $31.5 million bid for the apartments in May, which was $500,000 over the combined ask, but the contract fell through for reasons that remain unclear. Some sources claimed the board had been not enthused about the combo plan. The New York Post claimed the board didn't want to deal with the Qatari prime minister's entourage, although other sources have told The Observer that the tale was inaccurate.
Mr. Iseman, the founder of private equity firm CI Capital Partners, formerly Caxton-Iseman Capital,  is hoping to buy 8W, the $19 million apartment and a small portion of 8E, sources said. Apartment 8W has 9 enormous windows looking out over Central Park (the apartment is right above the treeline) and is said to feature the grand scale, beautiful period details and outmoded interiors of all Clark's residences in the building.
Mr. Iseman once had an enviable Upper East Side pad at 550 Park Avenue, but lost the apartment when he and his ex-wife divvied up their real estate holdings/belongings in 2008.
Clark, who died in May 2011 at age 104, owned not only the eighth floor apartments, but also a massive spread on the 12th-floor. All apartments—which attracted much interest when they came to market—were listed with Brown Harris Stevens brokers Leslie Coleman and Mary Rutherfurd.
Earlier this month, Boaz Weinstein, the founder of Saba Capital, finally closed on Clark's 12-floor penthouse for $25.5 million. He paid $1.5 million over ask for the sought-after apartment; all the apartments are being sold by the New York County public administrator, who is managing the Clark estate, worth some $400 million.
kvelsey@observer.com