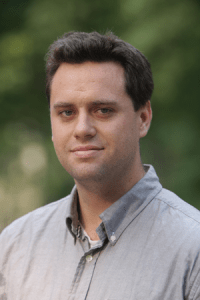 City & State, the online-print hybrid publication owned by Manhattan Media, has laid off reporter Chris Bragg, who headed up their blog The Notebook. Mr. Bragg confirmed that he was laid off today and said it was for cost reasons, but otherwise declined to comment.
Mr. Bragg is a fairly well-known reporter in the city's political circles and routinely breaks investigative stories on the deep innards of the city's politics. Notably, he broke the news of Senator Marty Golden's now-infamous "Feminine Presence" class, which promptly gained national attention due to what many felt was condescending language directed at potential attendees.
Mr. Bragg, a graduate of Duke University and Columbia Journalism School, previously worked for the Colorado Statesman and Capitol News Connection.
We've reached out to Morgan Pehme, City & State's Editor-in-Chief, and will update if he has any further comment.
"He is an incredibly energetic, incredibly talented, incredibly hardworking reporter," Adam Lisberg, Mr. Pehme's predecessor, told the Politicker. "He took The Notebook blog from nothing and turned it into something that everyone in the game had to read."
"He is responsible for front-page stories and breaking news and tweets and everything in between," he continued. "It's a big loss for City & State, but it will be a big gain for whoever hires him next. If anyone who hires him next wants a reference, just call me."
Edward-Isaac Dovere, Mr. Lisberg's predecessor, who's currently deputy White House editor at POLITICO, concurred.
"As anyone who's read Chris's work knows, he's a reporter who knows how to explain the often overlooked importance of the small stuff, and make sense of the big stuff," he said. "In the journalism we did, he was a clear asset."
Needless to say, we wish Mr. Bragg the best.
*This article has been updated with quotes from Mr. Bragg's previous editors.