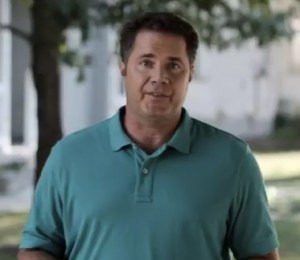 In his latest campaign ad, Democratic Iowa Congressman Bruce Braley highlights the differences between Brooklyn, New York and his hometown, Brooklyn, Iowa.

"In the movies, growing up in Brooklyn meant the rough and tumble of New York. Well, I grew up in Brooklyn, Iowa where I learned that it's less important how loud you talk than how well you listened," Mr. Braley says in the ad.
Mr. Braley goes on to explain how his Iowa upbringing and his parents taught him "what it meant to work hard, meet your responsibilities, respect your community and your country." This all sounds well and good, but Mr. Braley's Brooklyn bashing makes it seem as though he may have learned to respect his own community, but he doesn't necessarily know how to show respect to other peoples' home turf. If Mr. Braley grew up in Brooklyn, New York rather than Brooklyn, Iowa, it almost certainly would have been louder, but he probably would have learned a lot more about how not to piss people off, a crucial life skill.
Watch Mr. Braley's commercial below.
[youtube http://www.youtube.com/watch?v=stCMfywLSWs]