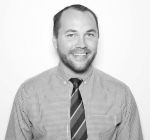 West side City Council candidate Corey Johnson can safely be claimed the early front-runner in the race to replace Christine Quinn,  having already maxed out in fundraising and now rolling a rather impressive list of over 500 neighborhood leaders who he says back him for the seat.
In an email titled, "Boom!" the Johnson campaign says:
The major show of grassroots force follows closely on the heels of the news that Johnson has completed the fundraising necessary to reach the legal spending limits for the race. The 577 endorsers range from PTA presidents, block association leaders and tenant association presidents to Rory O'Malley, the Tony-nominated star of "Book of Mormon" and co-founder of Broadway Impact.  They also include 20 well-known state and national leaders in the movement for LGBT rights.
"Our campaign is moving into a new phase of excitement," Mr. Johnson said.  "The support from grassroots leaders and activists is overwhelming.  Together, we can work together for more affordable housing, stronger schools with smaller class sizes, economic and social justice, and the intangible quality of life elements that are so essential the city we love."
The race to replace Ms. Quinn is likely to be a tight one, with Yetta Kurland, who ran against Ms. Quinn in 2009 and grabbed 31 percent of the vote gearing up to mount another run.  Brad Hoylman, a community president and lawyer with the Partnership for New York City, recently dropped out of the race to run for the State Senate in a seat being vacated by Tom Duane.
Mr. Johnson, who is chair of Community Board 4 and a former leader of GLAAD, rose to prominence when he was still in high school and he came out to his football team.
The full list of endorsers is below:
LIST OF ENDORSING LEADERS, ACTIVISTS AND ADVOCATES:
Seth Adam
Nick Adams
Tom Adams
Wesley Adams
Paul Aferiat
Nico Allen
David Alport
Matthew Alsdorf
Carlos Alvarado
Richard Amiraian
Kurt Anderson
John Anselmi
Gwen Arment – HK5051 Neighborhood Association
Mark Arnold
Benjamin Arroyo
Paul V. Ames – HK5051 Neighborhood Association
Josh Appelbaum
Richard Austin
Vikki Barbero – Chair of Manhattan Community Board 5
Howard Babich – Penn South Resident, Member of Manhattan Community Board 4
Brian Babst
Richard Bahl
Daniel Baldini
Rob Banning
Christopher Barley
Rita Barros – Chelsea Hotel Tenant
Paul Bartoloni
Suzanne Bartsch – Chelsea Hotel Tenant
Ian Basilion
Charles Bayor – Penn South Resident, Vice President of the Stonewall Democratic Club, Member of Manhattan Community Board 4
Charles Beal
Flint Beamon
Neal Beckstedt
Ben Becton
Jeff Beldner
Steve Belida – HK5051 Neighborhood Association
Michael Benevento
John Bennett
Jonathan Berg – Chelsea Hotel Tenant
Susan Berg – Chelsea Hotel Tenant
Sheila Berger – Chelsea Hotel Tenant
Mathew Bergman
Christine Berthet – First Vice-Chair of Manhattan Community Board 4, Community and Neighborhood Activist
Gwen Billig – Member of Manhattan Community Board 4
Max Blair
Justin Blake
Robert Blasi
Andrew Blecher
Joshua Blumenfeld
Gustavo Bonevardi
Andrew Borchini
David Bosley
Shane Bookmiller
Scott Booth
Brian Bothwell – Chelsea Hotel Tenant
William Bowden
Andrew Bowen
Christopher Bower
Dan Bowers
Frieda K. Bradlow – Community and Neighborhood Activist
Matt Bramble
Juan Brea – PTA Co-President PS 11
Jim Bredeson
Dwayne Brown
Ryan Brown
Zach Bruno
Stanley Bulbach
Gerald Busby – Chelsea Hotel Tenant
Brendan Bush
Rich Caccappolo – Community and Neighborhood Activist, Member of Manhattan Community Board 2
Craig Caltune
Jesse Campoamor – Community and Neighborhood Activist, Member of Manhattan Community Board 4
Lisa Cannistraci – Member of Manhattan Community Board 2
Frederic Cantor
Gretchen Carlson – Chelsea Hotel Tenant
David Carney
Todd Carpenter
Jorge Carrancho
Dave Castleman
Patrick Catullo
Jason Ian Cavallo
Tom Cayler – Community and Neighborhood Activist
Colin Chellman
JJ Chestney
Judith Childs – Chelsea Hotel Tenant
Dan Choi – LGBT and Civil Rights Activist
Tim Chow
Fred Ciaburro
Brian Clark
Adam Clarke
Monty Clinton
Andrew Clyne
Christopher Coad
Benson Cohen
Gray Coleman
Jim Colucci
Joseph Conforti
Katherine Consuelo-Johnson – Former PTA President PS 51, Member of Manhattan Community Board 4
Christopher Conti
Frank Conway
Mary Conway Spiegel – Former PTA President PS 11
Chip Cook
Johnny Cooper
Tom Cooper
Jesse Cozart
Michael Crawford
Cory Crayn
Kathryn Crosby – PTA Co-President PS 11
Jeremy Crow
Michael Crowley
Wilson Cruz
Charlie Currie
Marti Gould Cummings
Kevin Dailey
James Dale
Ron D'Angelo
Marvin Davenport
Justin David
Bill Davis
Brendan Davis
Jeff Davis
Rob Dauber
Frank DeCaro
Gerald de Cock – Chelsea Hotel Tenant
Maarten de Kadt – Chelsea Reform Democratic Club Vice President, Penn South Resident, Member of Manhattan Community Board 4
Brian Delshad
John Dempsey
Matthew Dempsey
Jack DePalma
Joe D'Espinosa
Dana Deville
Michael Dion
Sylvia Di Pietro
Jamie Divine
Mary D. Dorman – Democratic District Leader
John Doswell – Member of Manhattan Community Board 4
Michael Dowling
Joanne Downes
Lesley Doyel – Co-President of Save Chelsea
Blake Drummond
Renaud Dumesil – Chelsea Hotel Tenant
Jeff Dupre
Greg Dyer
Jonathan Earls
John Eason
Randy Eisenberg
Brian Elliot
Brian Ellner
BJ Engler
Mickie Essemplare – Chelsea Hotel Tenant
Bryan Eure
Michael Evans
Joseph Eviatar
Roberto Fantauzzi
Mike Farrah
Hilary Farrell – Chelsea Hotel Tenant
Elke Fears
Michael Fernandez
Rich Ferraro
Mark Fichera
Michael Fisher
Adam Fitzgerald
Martin Fitzpatrick
Lee Flaster
William Floyd
Brandon Fradd
Bryan Frank
Steven Frank
Wilhelmina Frankfurt
David Fratianne
Chris Frederick
Dave Fredericks
Brian Friedman
Douglas Friedman
Nick Fritsch
John Gaita
Adam Gagliardo
Matthew Gallagher
Adam Gam
Gonzalo Garcia
Jason Garcia
Joshua Garcia
Kevin Thomas Garcia
Vance Garrett
Chris Garvin
Brendan Gaul
Mary Anne Rose Gentry – Chelsea Hotel Tenant
Gerard Germany
David Gerstner
Mike Gilbride
Hal Gilenson
Ken Gillette
Ralph Gilmartin
Rick Glankler
Andrew Glaszek
Jeffrey Glenn
Drew Glick
Brian Gligor
Evan Goetz
Elaine Gold
Mitchell Gold – Author and Activist
Tim Gold
Jason Goldberg
Ron Goldberg
Ken Goldner
Stephen Goldstone
Phyllis Gonzalez – Tenant Association President at the Elliott-Chelsea Houses
Matt Goodwin
Adam Gottlieb
Herndon Graddick – President of GLAAD
Dave Grant
Ken Green
Michael Green
Sally Greenspan
Paul Groncki – Former Democratic District Leader, Chelsea Reform Democratic Club Treasurer
Jerry Growney
David Gudelunas
Steven Guy
Bob Hackett
Dave Hall
Nathaniel Halsey
Ed Hamilton – Chelsea Hotel Tenant
Caroline Hansberry – Chelsea Hotel Tenant
Stephen Haproff
Jeff Hardy
Chris Harris
Keith Harris
Tim Hartman
George Henderson
William Herbst
Charlie Herschel
Bruce Hermann
Kevin Hertzog
John Wesley Hester
Rick Hibberd
Will Higdon-Sudow
Lauren Brandon Hoffman
Shane Hoffman
Chris Homewood
Eric Horwitz
Peter Hosmer
Tom Houston
Tim Howard
Justin Hoy – Co-President of Save Chelsea
Dennis Hranitsky
Joseph Hudgens
Stephen Hunter
Kristin Hurd
Jeffrey Hutto
Bart Ianantuoni
Brad Ingalls
Joel Isaacs
Dean Isidiro
Richie Jackson
Karen Jacob
Scott James
Tom Jarrold
James M. Jasper
Kevin Jennings – Founder and Former Executive Director of GLSEN
Barry Dale Johnson
Eric Johnson
John R. Johnson – Chelsea Reform Democratic Club Vice President
Michael Johnson
Jenny Kanelos – Co-Founder and Executive Director of Broadway Impact
Christopher Kann
Brett Kaplan
Bob Kasunic
Tim Kava
Brent Kawahara
Kristopher Kelly
Nicholas Kenkel
Doug Kenney
Justen Kilmer
Edward Kirkland – Community and Neighborhood Activist
Aaron Scott Kirsten
Alan Klein
Todd Klein
John Knoernschild – Chelsea Hotel Tenant
William Kolber
Rob Kolker
Michael Kriak
Kyle Krieger
Ed Kuester
Heymi Kuriel
Cheryl Kupper
Robert La Fosse
Joseph La Piana
Brad Lamm
Joseph Landau – Chair of the Board of Immigration Equality
Fred Latasa-Nicks
Steven Latasa-Nicks
Antoine Laval – Chelsea Hotel Tenant
Dan Lazar
Burt Lazarin – Second Vice-Chair of Manhattan Community Board 4
Matthew LeBaron
Eddie Lee
Lisa Roberts Lehan
Tom Leonardis
Merle Levine
Michael Levine
Noah Levine
Bruce Levingston – Chelsea Hotel Tenant
David Liu
Keith Long
Linda Longstreet – Chelsea Reform Democratic Club Corresponding Secretary
Zazel Loven
Barry Lowenthal
Brian Lutz
Bruce Macaffer – Member of Manhattan Community Board 4
Murdoch MacKinnon
Betty Mackintosh – Member of Manhattan Community Board 4 and Penn South Resident
Matthew Maddox
Jim Mainiero
Walter Mankoff – Former Chair of Manhattan Community Board 4 and Penn South Resident
Michael Markiewicz
Joseph Marra
Debbie Martin
Mike Martin
Steven Maserjian
Carmen Matias – Board of Directors at Penn South, Member of Manhattan Community Board 4
Bari Mattes
David Matthews
Michael Mayer
Robbie Mayer
Aldona McCarthy – Member of Manhattan Community Board 4
Joseph McCarthy
John McCleery
Dorothea McElduff
Bob McGarity
Conor McGill
Charlie McMillen
Jim McNickle – Former Tenants Association President at Manhattan Plaza
Todd McNiff
Brendan McSherry
Terrence Meck
David Meister
Brandon Melchior
Justin Meli
Stephen Mellert
Bill Melnick
Jeff Melton
Kyle Merker – Former Chair of Manhattan Community Board 5, Former Board Chair of the Ali Forney Center
Mason Meyer
Michael Mezzano
Billy Miguez
Alan Miles – Member of Manhattan Community Board 5
Kurt Miller
Rachel Mintz
David Mixner – Author and Activist
Ernest Modarelli – Member of Manhattan Community Board 4
Michael Mogavero
Jason Moore
Paul Morris
Bonnie Morrison
John C. Morrison – Former Member of the HRC Board of Governors
Tawfik Mounayer
Ben Murphy – Vice President of the Stonewall Democratic Club
William Myers
Jon Nalley
Jared Needle
Scott Newman
Eric Nicholson
Derek Nicoletto
John Nolan
Tim Nolan
Jean Daniel Noland – Former Chair of Manhattan Community Board 4
Dustin Norris
Jimmy Norton
Nafees Nuruddin
Jim O'Hare
Rory O'Malley – Tony Nominated Actor for Book of Mormon and Co-Founder of Broadway Impact
Stephen Oremus
John Osborn
Brad Ouellette
Mario Palumbo – Former Board Chair of the LGBT Community Center
Nick Pappas – Chelsea Hotel Tenant
Zoe Pappas – Tenants Association President at the Chelsea Hotel
Dakin Parker
Joel Parmentier
Darren Parslow
Mark Pasetsky
Brian Paylago
Ryan Pedlow
Meli Pennington
Christopher Peregrin
Alex Perruzzi
Vinnie Petrarca
Zach Pfanstiel
Edmond Phillips
Alex Pinho
Matt Pisanelli
Steven Polito
Miguel Pons
Antonious Porch
George Poulios
Jason Powell
Wesley Powell
Paul Pun
Jason Punn
Ivan Quintanilla
Damyanti Radheshwar – Member of Manhattan Community Board 4
David Ragsdale
David Raleigh
Rob Ranieri
Steven Rank
Joel Readance
Jeff Reagan
Scott Redstone
Corey Reese
David Renfry
Kimon Retzos – 100/200 West 15th Street Block Association
Bob Richter
Dave Rimple
Michael Rips – Chelsea Hotel Tenant
Tracy Riposo Cook – Chair of the Parents Committee in Penn South
Stephen Rivoli
Larry Roberts – Community and Neighborhood Activist in Hell's Kitchen
Mark Robinson
Eric Rogen
Anthony Roncalli
Heath Rosenthal
Ilan Rosenthal
Blayne Ross
Dan Rost
Jordan Roth
Robin Rothstein – Member of Manhattan Community Board 2
Michael Rourke
Joanna Saccone – Executive Committee Member of Village Reform Independent Democrats
Paul Sadlik
Andy Salmen
Peter Sandel
Scott Sanders
Carl Sandler
George Sapio
John Saric
Matt Savoia
Jonathan Saw
Maury Schott – Member of Manhattan Community Board 2
Michael Schrieber – Chelsea Reform Democratic Club Executive Committee
Taylor Schultz
Matthew Schwartz
Ryan Scott
Todd Sears
Michael Seltzer
Charles Serotoff
Kevin Sessums – Author
Ann Sewell – Community and Neighborhood Activist in Chelsea
Kristin Barnes Sewell
Mark Sexton
Bill Shea
Rachel Shechtman
Jonathan Sheffer
Bradford Shellhammer
Mark Shenk
Crispin Sheridan
Duke Sherman
Ted Shields
Joel Shoemaker
Steven Shore
Dave Silverstone
Joanne Adler Sinovoi – Penn South Resident
Lee Sinovoi – Penn South Resident, Executive Committee Member of Chelsea Reform Democratic Club
Adam Sirak
Barry Skovgaard
Ryan Slyper
David Smith
Jeff Smith
Karen Smith – Former State Supreme Court Judge, Housing Activist, Penn South Resident
Rob Smith
Ryan Smitty
Adam Sofen
Marc Solomon
Ryan Sorkin
Phillip Spaeth
Jarrett Spagnoli
Sam Spector
Andrew Spina
Peter Stamberg
David Steel
Dana Steer
Billy Steeves
Marc Mattias Stellrecht
Eric Stenshoel
Andrew Stewart
Sean Strub – Founder of POZ Magazine
Tim Sullivan – Chelsea Hotel Tenant
Mary Swartz – Community and Neighborhood Activist
Sean Sweeney – Treasurer of the Downtown Independent Democrats, President of the Soho Alliance, Member of Manhattan Community Board 2
John Sykes
Philip Taaffe – Chelsea Hotel Tenant
Matt Tague
John Targon
Al Tavares
Craig Tessimond
Gary Thomas
Erel Topuz
Gil Torres
Andrew B. Torrey
Andy Towle – Founder and President of 
Towleroad.com
Kathleen Treat – Chair of the Hell's Kitchen Neighborhood Association
Martin Treat – Member of Manhattan Community Board 4
James Triner
Will Trinkle – Former Chair of the Board of the Empire State Pride Agenda
Lee Hamilton Tucker
James Turk
Adam Turner
Tyler Underwood
Sergio Urciuoli
William Usnik
John Lewis Valdivia
Tom Verni
Jeff Vilensky
Rudy Villamar
David Vincent
Nick Voulgaris
Eric Von Kuersteiner
Chris Wahlers
Liz Wainstock
Phyllis Waisman
Bobby Wallace
Paul Wallace
Josh Wallin
Michael Walsh
David Warren – Chelsea Reform Democratic Club Executive Committee Member, Member of Manhattan Community Board 4
Colleen Weinstein – Chelsea Hotel Tenant
Dahlia Weinstein – Chelsea Hotel Tenant
John Weis – Former Chair of Manhattan Community Board 4
Seth Weissman
Steven J. Weissman
Bill White – Former President of the Intrepid
Sebastian White
Benton Whitley
Steven J. Wice
Scott Widmeyer – Former Chair of the Gay and Lesbian Victory Fund Board
Matthew Wilkas
Bart Williams
Reid Williams
Jon David Willingham
Sybao Cheng Wilson – Chelsea Hotel Tenant
William Wilson – Chelsea Hotel Tenant
Richard Winger – Former Board Chair of the LGBT Community Center
Eric Winterling
Don Witkowski
Pamela Wolff – Community and Neighborhood Activist
Perry Wolfman
Evan Wolfson
Marc Wolinsky
Josh Wood
Sheridan Wright
William Wright
David Yarritu
Mark Yates
Michele Zalopany – Chelsea Hotel Tenant
William Zavelson
Eric Zollinger
Community Leaders Outside of the Third Council District
Steve Ashkinazy – Stonewall Democratic Club Executive Committee Member
Gilbert Baker – Creator of the Rainbow Flag
Elizabeth Birch – Former Executive Director of the Human Rights Campaign
Dustin Lance Black – Academy Award Winner for Milk
Sean Eldridge – LGBT Community Activist
Matt Foreman – Former Executive Director of The Empire State Pride Agenda
Joe Grabarz – Former Executive Director of the Empire State Pride Agenda
Joe Jervis – Blogger / JoeMyGod
Greg Lambert – LGBT Community Activist
Adam Malitz – Executive Committee Member of the Downtown Independent Democrats
Matthew Morningstar – LGBT Community Activist
Alan Schulkin – Executive Board Member of Downtown Independent Democrats
Frank Selvaggi – Former Chair of the Board of the Empire State Pride Agenda
Bill Shea – LGBT Community Activist
Joe Solmonese – Former President of the Human Rights Campaign
William Stricklin – Former President of the Village Independent Democrats
Alan Van Capelle – Former Executive Director of the Empire State Pride Agenda
Pete Webb – Stonewall Democratic Club Executive Committee Member
Wilbur Weder – LGBT Community Activist
Bob Zuckerman – Former President of Stonewall Democratic Club