Has the Prime Minister of Qatar finally found a home in Manhattan? The New York Post is reporting that after a seemingly endless search and several heartbreaking rejections Sheikh Hamad bin Jassim bin Jaber Al Thani has purchased Aby Rosen's townhouse at 22 East 71st Street.
In some ways, it seems like a match made in heaven—the townhouse has been languishing on the market since 2008, when Mr. Rosen listed it for $75 million (the most expensive listing on the market back then, now it practically seems like a bargain)—and Mr. Hamad has been on a seemingly endless hunt for a Manhattan home. A sale would mean a happy ending for these two seekers.
But we've been sheiked out by the Post before, when they reported that Mr. Hamad was the buyer of the One57 penthouse, a claim that Gary Barnett immediately refuted. Now that Steve Wynn has finally settled down at the Ritz Carlton, Mr. Hamad seems to be the first guess anytime a big ticket item goes into contract. After all, there are only so many fabulously wealthy, well-known house hunters to watch.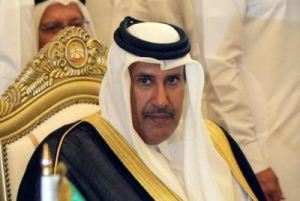 Still, the Post speaks with a source who assures them that the sheik is indeed the buyer, with a bid of $47 million.
"The deal was done in huge secrecy without a broker. The house has been purchased through an LLC, Tower Management Holdings, to protect the identity of the buyer, Sheik Hamad, who has been looking to purchase a New York property," the source tells them.
Neither the townhouse nor Mr. Hamad have had an easy time of it in the real estate marketplace. After spending years looking for a buyer and hosting the occasional party for Mr. Rosen, who never moved in, the townhouse recently dropped its asking price to $50 million. As for Mr. Hamad, he was reportedly rebuffed by the co-op board of 765 Fifth Avenue when he tried to buy Denise Rich's spread and the board 907 Fifth Avenue when he went for Huguette Clark's eighth-floor apartments.
Rumors abounded at the time that Mr. Hamad's wives, numerous children and sizable entourage did not sit well with co-op boards, but other sources have told The Observer that such claims are greatly exaggerated.
Mr. Rosen purchased the neo-Italian Renaissance mansion for $15.6 million in 2004, undertaking an extensive renovation to transform the upper levels of the five-story mansion from office space to a single-family home.
International buyers looking for New York pieds-à-terre are not usually drawn to townhouses—a condo is the natural choice for a house hunter tired of groveling before boards—but we suppose it does have one clear advantage. At 22,000-square-feet, Mr. Hamad can have any size entourage he wants.
kvelsey@observer.com