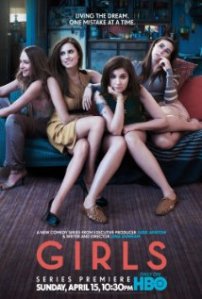 This year, the 9th annual Tubey awards—the anti-Emmy Awards, created by the website TelevisionWithoutPity.com—is hoping to beat its own record of 26 million votes by asking its readers to take part in one of the most esoteric TV electoral processes known to man. ("Show We Most Love to Hate-Watch" or "Cutest Kid on Reality TV," anyone?)
Though the voting is broken up into several weeks of questions, The New York Observer spoke to TWP's Site Director Dan Manu about the Tubeys and one of next week's hot topics: whether Girls qualifies as the most overrated show on TV this year.

NY Observer: What do the Tubey's provide that, say, the Emmys don't?
Dan Manu: The Tubeys are a reaction to the critical community of television, although maybe not in the way you might think. The Emmys have been good to the Breaking Bads of the world: the cream of the crop, the ones that all critics pick as the best show of the year. What the Emmys don't capture is the sense of fun people have watching TV, or the different ways people consume TV. We all don't watch stuff that is quality, Peabody Award-winning writing…we also watch that's a lot of fun, and we hate-watch programs. And that's just as valid a reason to watch TV as any. So the Tubeys are about capturing how fans experience TV from the fans' point of view.
NY Observer: What are some of the new categories you've seen this year?
DM: Well, we allow our fans to help decide the categories for us, and that sort of allows us to figure out the trends for that year. Like last year, we had a category for Most Likeable Geek. We don't have that category this year, because we didn't have the same kind of characters stand out. But Hate-Watch is a big one we added this year…we (over at Television Without Pity) have always been Hate-Watching shows, but only in the past year has that been a term that people have begun to use. Then there's always the big "shipper" categories. That stands for people who root for relationships on screen, and it can be "Best Platonic Relationship" to "Best Almost Romantic But Not Quite Relationship."
NY Observer: So what is the issue with Girls this season? Didn't the big New York show live up to its hype?
DM: It's funny that you call it a "big New York show" when there are all these reports coming out that show that its mostly people outside of New York who watch it, as opposed to New Yorkers themselves. And how most of Girls watchers are older dudes.
I definitely see it as something that people outside that world view more than people inside that world. Because people inside that world…
NY Observer:…don't own TVs?
DM: (Laughing) Yes. But also find more faults with it. But Girls is nominated for "Most Overrated Show," which is, in a way, where it belongs. Because even though we're pretty supportive of the show as a site—not only because of the issues it brings up, but because it is funny—we think that some of the people covering it got too into the politics of Girls.
NY Observer: But how does that make it overrated?
DM: Well, is there any show that could have lived up to the hype of Girls? Again, it's not us saying that, it's our readers, but if you go back and look at the early reviews, people saying this is a show for us and by us.
And quality-wise, I think the show dipped as it went on. Some story lines were better than others…but it certainly wasn't the transformational show that people wanted. It didn't catch much fire with the public. Maybe Season 2 will do that.
To vote for the Tubeys, go to TelevisionWithoutPity.com.