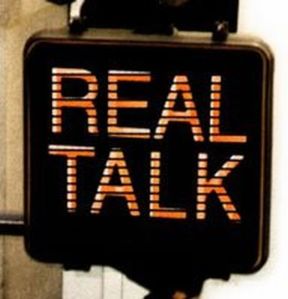 A real-talking editor gets a really visible new gig. One Hollywood mag honcho may want to watch his shoes. Which uncorruptable writer took money from the Koch Brothers? Which Daily Beast editor changed her last name … on Twitter?! Which Fareed Zakaria conspiracy theory holds water? Is everyone out to get him? Is everyone out to get you? Is everyone out to get everyone? Maybe they are. Maybe they aren't. Maybe you're just projecting on these Tuesday Afternoon Media Briefs:
In Defense of Fareed-om: Yesterday, the obligatory Slate-y defense of Fareed Zakaria emerged on The Daily Beast (of course) in the form of "he didn't plagiarize." Money quote?
"By not changing enough words, he provided the 'gotcha' bait for the feeding frenzy of bloggers out for his blood."
So "not changing enough words to not be construed as a plagiarist" is "blogger bait" now? (And this comes from The Daily Beast?) Duly noted. Elsewhere, Seth Mnookin's response on Salon was basically "NO REALLY, IT'S PLAGIARISM." And today, further examples of Zakaria sloughing on attribution responsibilities (or whatever today's euphemism for The Big "P" is) emerge. Zakaria told The Washington Post's Paul Farhi that "people are piling on with every grudge or vendetta" against him these days. This would be difficult to take at face-value if it weren't for the fact that he said this to Farhi, a well-known media grudge-pusher whom Tony Kornheiser once hilariously labeled a "snake." [The Daily Beast, Salon, Poynter, Washington Post]
Market Editor Real Talk: Former GOOD editor, Editor Real Talk 'editor' and current CJR in-house GIF expert Ann Friedman will be contributing to New York mag's shiny new iteration of its fashion channel, The Cut. [@annfriedman]
Jay Penske Attempting to (Figuratively) Piss on Peter Bart's Boots, Next: The same people who own Zombie Radar, The National Enquirer and more are attempting to buy Variety. This is sad and funny but also far less interesting than the fact that Mail.com's CEO, the Nantucket yachting advocate who happens to be Nikki Finke's boss and a man who has very, very, very discerning taste in women's footwear—one Jay Penske—is also in the running for Variety, which yes, still exists, and still edits copy like "talkies" are a relatively new thing. [LAT]
Further Evidence That Nobody Is Above a Few Grand for Very Little Work: How can you not enjoy The eXile's media coverage? First Adam Davidson, now Glenn Greenwald? Yep. They recently took to harassing Greenwald about speaking fees he took from the Koch Brothers. They're like the opposite of McKinsey & Co. I want them to do my taxes. [@exiledonline]
Radio Shilled the Internet Stars: Yes, BuzzFeed will now have a radio show on Satellite Radio. How can you not be curious (as to who will listen to this)? Memes were meant to be digested like Doritos for your brain, not heard. Either way, now BuzzFeed can tell prospective hires they can possibly be on its radio show, because in space (or the part of the internet that BuzzFeed occupies) nobody can hear you scream (unless it's your voice dubbed to match a meowing cat stuck in a Build-a-Bear box). So: it's got that going for it. [The Next Web]
Hungry Hungry Hires: Eater New York has a new associate editor in the form of Alexander Hancock, who was previously the inaugural editor of Eater New Orleans. Surely the surly gang of commenters over at Eater NY are giving Hancock a warm welcome in the form of relentless and arbitrary editorial critique. [Eater]
The Peacock, Not So Sure: The internet is still great for bootlegging. Proof? The many who elected to go around NBC for coverage of the Olympics. [Reuters]
Jesse's Girl: The Daily Beast senior writer (and Observer alum) Rebecca Dana recently married The Daily editor/New York Post executive editor Jesse Angelo. You know it's real when someone changes her Twitter handle. But who changed it here? Shameless Reuters media yenta Felix Salmon breaks the news. [@FelixSalmon]
Gang Green Quarterly: WWD's Erik Maza astutely notes that like this month's GQ cover boy Tim Tebow, the cover boy for GQ exactly one editorial year ago (Mark Sanchez) was also a quarterback for the New York Jets. [Erik Maza]
Person Recovers Stolen Goods From NYPD: Fully credentialed New York Times photog and two-time NYPD arrestee Robert Stolarik—who was recently arrested, roughed up and robbed of his credentials and camera by the cops—got his camera back. But not his credentials. That's what he gets for doing his job. [Poynter]
Weird Little Machine Prints Weird Little Newspapers: Really, there is nothing more to this story, and for that alone, it is enjoyable. [Fast Company]
Pratt-y Attitude: Could New York's Carl Swanson profile Jane Pratt without mentioning former xoJane columnist/current VICE columnist Cat Marnell/making Marnell the star of the profile? He could not. And why would he, when he's getting stuff this great?
When I talk to Marnell on the phone one night (she asked that I call her before she started "smoking dust" so that she would be coherent, which she was, though her dealer's call did interrupt) she seemed to miss Pratt. "She's a total libertarian, fabulous like that," she says. "She just really appreciates creativity. People think, Oh, she was enabling you. But she was just letting me be flawed."
Controversial? Yes! Unconventional? Absolutely. Dicey? No question. But brilliant and worth it for Pratt? Totally. Also, we eagerly await the day everyone in New York finds out that when Cat Marnell talks about "dust" she's actually referring to Fresh Step. [NY Mag]
Bristling at Bristol: In the event you haven't had time to do your routine ESPN quality check lately, here you go. [@TheCajunBoy]
Snap: When Times editor Jim Roberts tells you a photo is good, you listen. He will not disappoint. [@nytjim]

Have any tips, kitty-litter dealers, unconventional sore-throat cures or inspirational quotes? By all means, send them here.
fkamer@observer.com | @weareyourfek