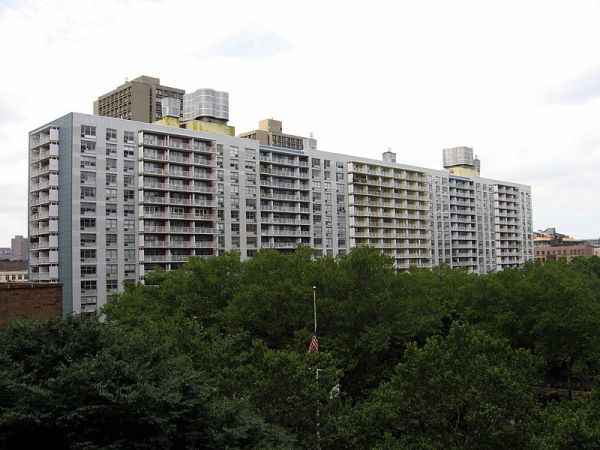 The first volley of NYU lawsuits has been filed, as residents of Washington Square Village have gotten together to sue the university for what they see as the unjust seizure of the property outside their doors, according to the Daily News.
Dubbing themselves WSV Green Neighbors, the tenants who occupy 350 of the 1,296 units in the buildings, charge that the plan should be stopped because it will rob them of the private internal park they have had the exclusive right to enjoy for decades since their buildings were first dubbed Towers in the Park.

In court papers, the residents said the university's plan would deny them a "required service" because NYU, who is their landlord, would shrink the park by constructing two new academic buildings on and under it.
What's interesting about the case is, it seems to get at the heart of the debate over whether or not NYU is creating better open space on the superblocks than what is already there. The action of the residesnts does seem to bolster the argument that this has been a walled-off private enclave, despite the fact the space is supposed to be publicly accessible to all.
A university spokesman said the suit is baseless: "NYU strongly disagrees with the lawsuit (WSV Green Neighbors v. NYU) and will vigorously defend its plan to create new academic facilities, student dormitories, faculty housing and improved public space as approved by the City Planning Commission and the City Council after a thorough and rigorous public review process."
This will no doubt be just the beginning of the court battles over the plan, as a faculty group has promised to pursue legal action along with local preservation groups.