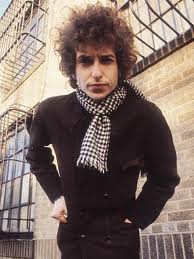 Goldman Sachs is rethinking its plans to market a bond offering backed by royalties from songs written by Bob Dylan and other recording artists, the Financial Times reported last night.
The deal would raise cash for Sesac, a privately-held Nashville company that owns the exclusive rights to the public broadcast or performance of music by Mr. Dylan, Neil Diamond and Rush, among others. According to reports earlier this month, the company was working with Goldman on a $300 million offering backed by the royalties it receives from its rights to the music of those artists.
Goldman had originally intended to sell the bond in a single tranche, according to the FT, meaning bond-buyers would have identical returns on their investment in the offering. The offering would have carried a rating of BBB- from Standard & Poor's, one level above junk; as a so-called 144A private placement, The Wall Street Journal reported, the offering was only available to qualified institutional investors—those with more than $100 million to invest.
According to the FT, initial interest in the offering was tepid, and the investment bank is restructuring the deal to create a senior tranche, which pays a lower return and offers greater protection from potential losses, and a junior tranche, which provides higher returns with greater risk.
The securitization of rock and roll royalties is not a new phenomenon—back in 1997, David Bowie sold $55 million in bonds backed by royalties to Prudential Insurance. It is, on the other hand, a fine opportunity for punning.
From the FT:
"Investors have thought twice and decided it's not alright to take up an unusual bond offering backed by royalties from songs penned by Bob Dylan and other musicians."
"If it falls apart entirely and bankers are denied the hunks of plastic they use to celebrate deals, they may suffer from the Tombstone Blues."
And from The Guardian:
"Bankers may blame it on a Simple Twist of Fate but market participants suggest the delay demonstrates the continuing difficulty in selling such esoteric products, even in the current climate."
"The bankers may now be singing Honey, Just Allow Me One More Chance, as they market the deal for the second time."
To which we'd add a couple feeble efforts of our own:
Goldman's Dylan offering is Tangled Up in BBB- Blue.
Fate of Dylan bond deal Blowin' in the Wind.
Surely you can do better …