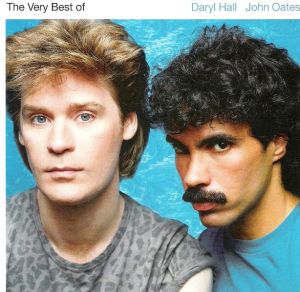 On Monday, the Federal Election Commission officially recognized a super PAC called "Hall and Oates Fans For America." William Hansmann, a 36-year-old waiter in Atlanta, told Politicker he and "a handful" of friends decided to form a PAC named after the aging "Rich Girl" rockers after having a few drinks together.
"It was really just kind of a joke a couple of us came up with drunk one night. I wish I could say there was more to it, but that's about it," said Mr. Hansmann.
One of the people at this booze-fueled brainstorming session looked into actually forming a super PAC and Mr. Hansmann said they were "kind of surprised just how easy it was."
According to Mr. Hansmann, the goal of "Hall and Oates Fans For America" is to create parody videos on YouTube.
"We've got some cameras and we came up with some ideas that we wanted to shoot," he said.
Though the group borrowed their name from the pair of post-disco pop hitmakers, the PAC's videos won't necessarily be Hall & Oates-themed. Mr. Hansmann said he and his buddies picked the name "Hall and Oates Fans For America" because it's "as bipartisan a name that any American could support as there could be."
"When we hit on Hall & Oates, we were just like, who doesn't love Hall & Oates?" Mr. Hansmann explained.
Though the PAC is bipartisan, Mr. Hansmann described himself as a dues paying member of the Libertarian Party who got "tired of watching the Democrats get beat up over the last two years." Despite his political leanings, Mr. Hansmann assured us "some of my friends who are involved in this project aren't on the same page as me."
"We're just a couple patriots with a sense of humor," said Mr. Hansmann.
Mr. Hansmann said the PAC is "just getting started" and hopes to release its first video September 3. So far, he said "Hall and Oates Fans for America" hasn't received any donations, but he encouraged supporters to open their wallets.
"Hey man, when that money starts rolling in, it'll be anonymous and we'll be happy to use that money to make any other videos we can make," he said.