City Room had an adorable idea for a feature: Kids Draw the News, in which children submit artwork about current events. This could have been an overly precious concept. But from the beginning, it was clear that someone at The New York Times didn't get enough hugs as a child.

So the series started off by asking kids to draw
the New York Sports Club Brawl, in a two-part series!)

Then there was the swarm of bees, which we don't even remember happening.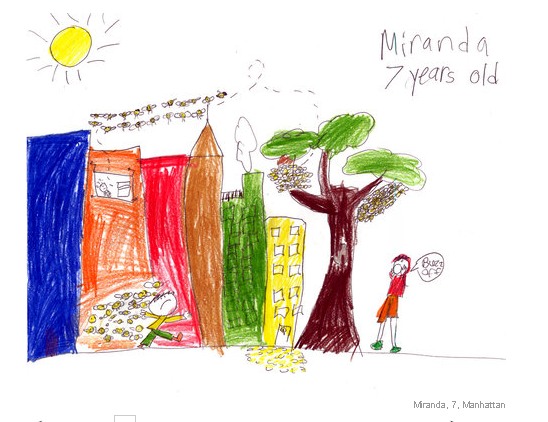 Obviously, there needs to be a crayon drawing of adults punching slot machines. This is such relevant news that the article included a preamble explaining what gambling is and why people get mad at machines: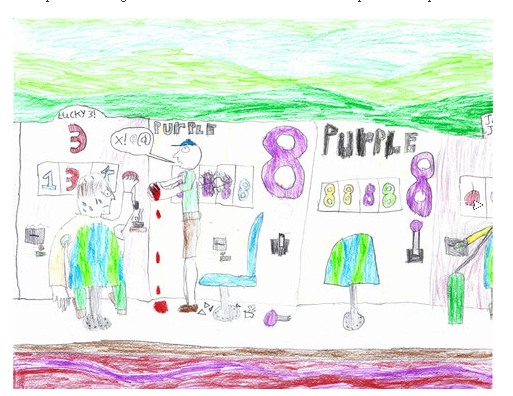 These are terrifying! Why are we putting New York's nightmare images into our children's heads? Is it because parents think that if their 4-year-old's drawing gets picked up by The New York Times, she gets moved to the top of Dalton's wait-list?
The most recent Kids Draw the News assignment isn't even news! It's just asking kids to draw pictures of beer gardens. We're assuming this is a plot by social services to pick up any child whose drawing is too spot-on. Park Slope mommies, watch out!