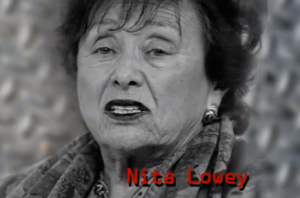 Rye Town Supervisor Joe Carvin, a Republican hedge fund manager who has invested $1 million into his own campaign for congress, looks like he's ready to start putting that money to work and announced his first television ad this morning. The commercial was described as a "sharp contrast ad" by the Carvin campaign, an accurate description as it both blasts incumbent Rep. Nita Lowey and praises Mr. Carvin.
"Washington politicians have failed us," he ad declares, throwing a notable drum beat after each point. "Jobs are scarce. Federal debt has skyrocketed. Taxes in Westchester and Rockland are out of control. Nita Lowey has been in congress for 24 years, she is part of the problem."
Then, after showing a rather unflattering black-and-white photo of Ms. Lowey, the ad pivots to a soft pitch for Mr. Carvin's candidacy.
"Joe Carvin knows how to fix the economy," the narrator continues as pleasant music arrives. "As Rye Towns supervisor, he has a record of cutting taxes and spending and has been working to eliminate his own job as supervisor because he believes government is too big."
Although Mr. Carvin has plenty of campaign cash to push his message, Ms. Lowey's war chest is also flush with more than a million dollars, leaving her well-prepared to defend her record in the Democratic-leaning district.
The majority of the seat is new turf for her after redistricting, but as President Barack Obama won about 58% of the vote in the new district's boundaries in 2008, Ms. Lowey is not widely thought to be one of the more vulnerable incumbents in the state.
Update: Ms. Lowey's campaign spokesman Matt Dennis responds:
"Congresswoman Lowey is proud to serve the people of Rockland and Westchester by fighting for critical priorities like job creation, homeland security, and the protection of Social Security and Medicare for current and future retirees.  Instead of distorting the Congresswoman's record with negative ads, Mr. Carvin should explain his support of the radical Ryan budget that would end Medicare as we know it, saddle seniors and the middle class with devastating new expenses, and harm our economy by eviscerating essential investments in education, research, and infrastructure."
Watch below:
[youtube http://www.youtube.com/watch?v=NcTWm4BSucM]