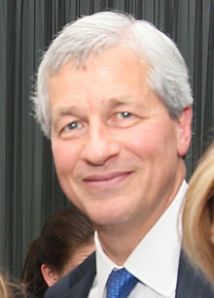 JPMorgan sought to limit the subpoena power of the trustee for Peregrine Financial Group, according to documents filed with in U.S. Bankruptcy Court.
Peregrine, also known as PFGBest, is the Iowa-based futures broker that filed for Chapter 7 protection last month after firm founder Russell R. Wasendorf attempted suicide amid allegations that he had misappropriated more than $100 million over the last 20 years.
On July 31, trustee Ira Bodenstein asked the court for the power to subpoena 10 financial institutions, including JPMorgan. Mr. Bodenstein told reporters that the request was "pretty standard," according to Reuters, but JPMorgan disagreed—at least in part. While the bank didn't object to the trustee being granted subpoena power in general, it argued that the authorities requested by Mr. Bodenstein extended beyond the routine.
JPMorgan's gripes? That the trustee wants power to subpoana information on accounts held by Peregrine affiliates and subsidiaries, in addition to information pertaining to the futures brokerage itself. Also that terms requested by Mr. Bodenstein would prevent JPMorgan from recouping costs incurred in the process of providing documents. And finally, this:
[the trustee's] Motion seeks authority to serve the respective Chief Executive Officers of each institution, which JPMC views as inefficient and unnecessary. Instead, JPMC has authorized its counsel in this matter to accept service.
What the trustee hoped to gain by serving subpoenas directly to Jamie Dimon and other chief executive officers isn't clear. On the other hand, Mr. Bodenstein may be feeling punchy. Mr. Wasendorf wasn't the type to accumulate easily liquidated goods such as luxury cars or high-end gadgets, according to a Reuters interview with the receiver appointed to the case, making it that much more difficult to recoup assets.