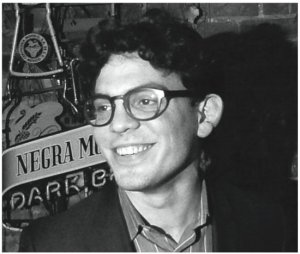 Earlier this week, Public Advocate Bill de Blasio, a likely candidate for mayor next year, waded all the way down into a district leader's race to endorse Lincoln Restler for reelection. Well, add another fellow contender for Gracie Mansion to the Restler column as Manhattan Borough President Scott Stringer figuratively went across the East River to do the same this afternoon. Mr. de Blasio and Mr. Stringer don't necessarily endorse in competitive races for more notable elected positions, so the fact that Mr. Restler continues to garner high-level support for his unpaid, little-known position is testament to his ability to raise the district leader post to a bizarrely high level.
"Lincoln is a tireless advocate for his community with a record of delivering real results," Mr. Stringer said in a statement. "From fighting for more green space and better public schools, to expanding transportation options, Lincoln is a proven leader on the issues Brooklynites care about. Lincoln is the right choice for reform minded voters and I am proud to endorse his re-election."
Mr. Restler, of course, isn't in a bad position politically. His political brand is closely aligned with being a fierce critic of Assemblyman Vito Lopez, the outgoing chair of the county's Democratic organization, and Mr. Lopez is as close to being toxic as one can get thanks to his sexual harassment scandal. Nevertheless, Mr. Restler's opponent, community board chairman Chris Olechowski, is likely to be the preferred candidate of Mr. Lopez's eventual successor. On the other hand, Mr. Stringer is probably not the frontrunner to receive the Brooklyn Democratic establishment's support in 2013, so the move is unlikely to cause him much backlash in his political fortunes.
Despite Mr. Lopez's scandal, he still has sway over a huge bloc of Democratic ballots in Mr. Restler's district due to his alliance with Rabbi David Niederman in Williamsburg, who can deliver thousands of Hasidic voters to any candidate that he prefers.
Mr. Restler hopes to blunt that vote with the support of the smaller Satmar faction and high turnout in the other parts of this northern Brooklyn district. As his obscure position will be the most notable race in much of his district on September 13th, it'll be no easy task.