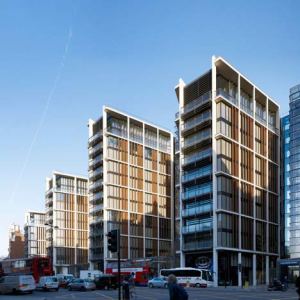 Besides polo, Ferraris and fine dining, the wealthy elite of the world now have another common cause uniting them—London is slapping a higher stamp duty on properties valued over £2 million (it's going from 5 to 7 percent). Worse yet, those who use offshore corporations to buy must pay a 15 percent tax bill, reports The New York Times.
If the rich can't count on escaping taxes by structuring purchases through offshore corporations, what can they count on? And after all these years of evading taxes altogether! (Previously, many foreigners legally avoided paying taxes on the properties they bought by structuring deals through offshore entities.)
The Times frames the issue through the lens of xenophobia, citing a media campaign earlier this year that urged the government to collect more taxes from the wealthy foreigners who are the biggest buyers of central London luxury properties. Fortunately, the government didn't stop there: higher taxes for everyone buying luxury properties!
Worse yet for all the buyers who thought they could escape from taxes scot-free—the government will charge an annual tax of less than one percent on properties that are currently owned by offshore entities and owners will have to pay capital gains taxes when they sell. (Sidenote: the internet informs us that scot-free is from the old English sceot, a British tax that some sneaky residents were quite adept at evading).
Even with the tax jump, London still has lower taxes than Monaco, which are 15 percent. (Someone has to support the Grimaldis in their customary splendor) and real estate tax rates are fairly middle of the pack for world cities.
Naturally, the real estate community is terribly put out, particularly the developers of uber-luxury buildings like the Candy brothers.
"First we had banker-bashing, now we've got property-bashing," Nick Candy, told The London Evening Standard earlier this year (as reported in The Times).
Mr. Candy and others worry that the tax will drive buyers in the market for their third, fourth, fifth or sixth "homes"/investment properties in the arms/sky mansions of other destination cities like New York.
Race you to the bottom!
kvelsey@observer.com