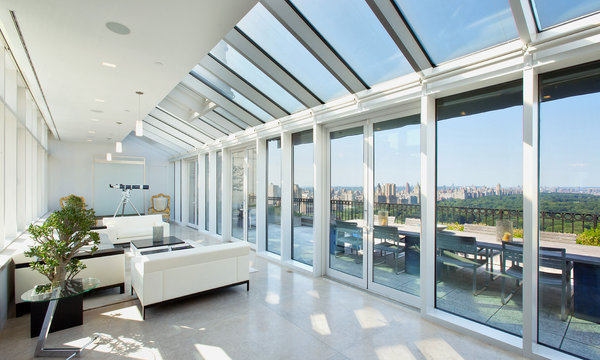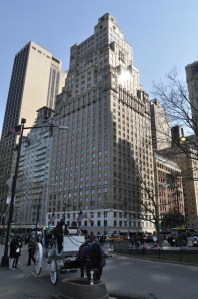 It's a little embarrassing, really. A day after 15 Central Park West announced its $95 million listing, 50 Central Park South had to go and announce that it also had a $95 million listing. And they're even on the same floor (the 35th). But we're sure that the owner at the Ritz-Carlton had been totally planning to list the apartment for, like, months now, so like, whatever 15 Central Park West.
Anyway, the big takeaway  is that there are now two $95 million apartments on the market, in addition to a $100 million apartment at CitySpire, not to mention the One57 penthouse that sold for somewhere north of $90 million—maybe $95 million!
Because this is the new reality of the trophy property market in Manhattan, as The New York Times, who first reported the listing, claims. Or at least, it is the old reality of really rich people who want to be even richer people and are hoping that slapping a $95 million price tag on their apartment will make it a $95 million apartment.
The owner of the duplex penthouse (it spans the 34th and 35th floors) is an anonymous ballroom dancer who loves the Argentine tango, The Times tells us. But certainly the owner—listed on the deed as Abcp LLC.—has another line of work? Like trying to flip houses? He bought the place for $19.95 million back in 2006 and even if he did "promptly put another $7 million into a complete renovation" after buying the condo, that still means he's looking to make a $68 million profit on the sale. The profit alone is more than the $50 million that Oaktree Capital's Howard Marks is asking for his swanky unit downstairs.
But we digress… the 5,078-square-foot apartment itself features a 42-foot-long ballroom with ebony-stained wide-plank oak floors, three wood-burning fireplaces and an additional 700-square-feet of private terraces. It is listed with Halstead broker Dianne Weston. Still, even with "heart-stopping views" and a "masterful architectural renovation exudes timeless sophistication," is it worth it?
You can ask. That doesn't mean you will get.
kvelsey@observer.com